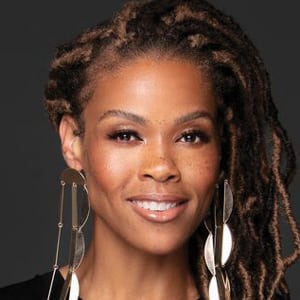 Ingram, who has a hand in both Aspire's day-to-day operations and its long-term strategy, inspires the next generation of not only cable execs, but young people wanting to get into any field with the network's new website and tagline "See Yourself Here." Her advice for future cable execs? "Know the people you are serving—their habits, likes, dislikes, values, behaviors and ideals," Ingram says.
A February 2018 UCLA study revealed that of the 45 new scripted shows approved for 2017-18 across broadcast, cable and digital platforms, only four were from creators of color, all of whom were black. What is your reaction to this report?
In response to the UCLA study, I can only say that we as an industry, "still don't understand." The fact that only 10% of new scripted shows approved across broadcast, cable AND digital platforms are from people of color and all of the people of color are black—this tells me that there still is a lack of understanding as to what representation means to people of color. As an industry, we must begin to prepare for the future and begin to recognize the data. Data by the Census Bureau that indicates by 2020, more than half of our nation's children are expected to be a part of a minority race or ethnic group. My response is a call to action that as an industry, we take note of the research on whose consuming media and at what rate and that we commit to doing more than 10%.
What's your best advice to someone just entering the video content/distribution industry?
Whether you are entering the video content or distribution side of the business today with all the options for content and many, many platforms to access them, my one piece of advice is to know your audience and make it a niche audience. Know the people you are serving—their habits, likes, dislikes, values, behaviors and ideals. In my opinion, the more targeted you become, the more you understand your audience, and the better you super-serve them – the better chance you have of surviving and thriving in this marketplace today.
If there were a reality show based on your office, what would it be called?
As a network dedicated to celebrating, sharing and reflecting black culture and urban lifestyle, our office reality show title is in our tagline "See Yourself Here."