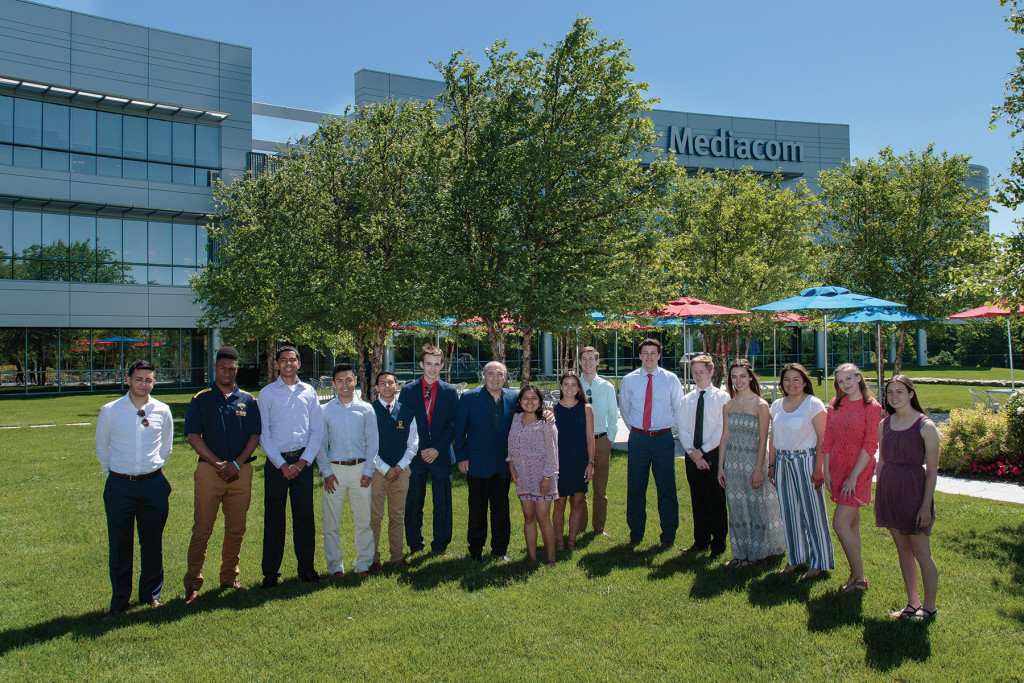 Investment in scholarships has long been important to Mediacom, largely thanks to founder, chairman and CEO Rocco Commisso's dedication to education. After all, he has first-hand experience with the sort of impact such assistance can have.
"The scholarships I received while attending Columbia University were fundamental to my pursuit of a college education. In creating each of our scholarship programs, it was my goal to pay it forward by assisting, in a small way, our next generation of entrepreneurs and leaders in covering their education expenses," says Commisso.
The cable chief earned a full four-year undergrad soccer scholarship to attend Columbia despite not playing the sport in high school and was awarded three soccer letters. In fact, he started every game from 1967-70 (except for one due to injury).
Needless to say, the company's scholarships are near and dear to Commisso's heart. In 2018, Mediacom dedicated scholarships to nearly 300 students across the country through the World Class Scholars Program, September 11th Memorial Scholarships, Entrepreneur of Tomorrow Awards and the Rocco B. Commisso's American Dream Fund.
The World Class Scholarship is $1,000 and awarded to graduating high school students to help with their college expenses. In 2018, 55 students in Mediacom's service areas were awarded the scholarship.
The Mediacom Entrepreneur of Tomorrow Award is given to a graduating senior from each high school in Orange County, NY. The scholarship is based on work ethic, academic performance and personal accomplishments. Students are awarded a $1,000 scholarship and also a commemorative plaque.
"What being a Mediacom Entrepreneur of Tomorrow winner meant to me was that all my hard work paid off," says Lauren Lacroix, a 2015 award winner. "This scholarship awarded my accomplishments in high school and encouraged me to maintain my work ethic while studying in college. The scholarship showed me that my entrepreneurial spirit had not gone unnoticed and motivated me to keep pushing myself forward."
Lacroix's relationship with Mediacom ending up extending beyond the scholarship. The Marist College graduate participated in Mediacom's summer internship in 2018.
Mediacom's scholarship efforts aren't just external. The September 11th Memorial Scholarships are dedicated to children of Mediacom employees, and in 2018, 200 students benefited.
Mediacom's founder hasn't forgotten about the institutions that helped him climb to where he is today. The Rocco B. Commisso American Dream Scholarship is awarded annually to a sophomore, junior and senior student at Mount Saint Michael's Academy in the Bronx to offset high school tuition. The school is also Commisso's alma mater.
Commisso also has made significant contributions to Columbia University to benefit the undergrads of his alma mater. In 2013, Columbia named its soccer stadium Rocco B. Commisso Soccer Stadium.
– Mollie Cahillane