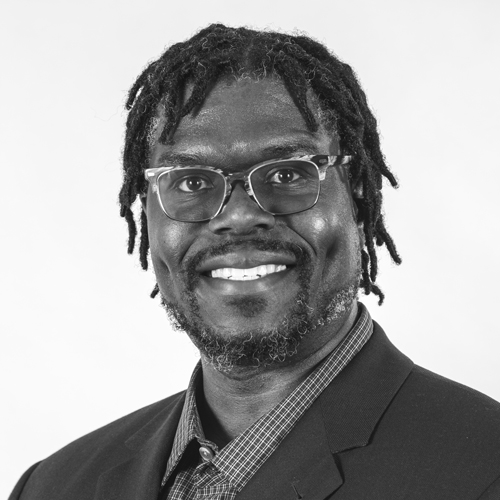 The Why: Fields created Viamedia's Management Engagement Training Program, which led to a 15% increase in the company's cohesive and productive work environment rating. In his spare time, he founded PCHATP, which promotes positive communication habits and thought processes and through which he launched an online training course called Freedom from Racism Training, which focuses on using communication to overcome racism and highlights the importance of understanding different perspectives to promote diversity and inclusion.
He Says… "Inclusion is the intentional gardening for growth, understanding that our organization is the soil, words are water and being seen is the sun."
The last app I used: Audible
Who do you view as a DEI champion and why? I would have to pick Lisa Lourie, owner of Spy Coast Farm in Lexington. I had the pleasure of interviewing her on my podcast, PCHATP, and working with her in my capacity as Board chair with Legacy Equine Academy. With just over 60 employees she has made diversity and future opportunities for racially diverse youth a priority. She lives out the mission of DEIB, not just in her outreach efforts, but the thought process with which she approaches internal business. Her attention to detail in how she hires and retains employees shows macro and micro considerations impacting work-life.
What recent pop culture moment showed progress in diversity and inclusion in entertainment? What sticks out the most is the casting of Halle Bailey in "The Little Mermaid" live action remake. Creating new visual memories in order to show the irrelevance of skin color is incredible. Although I would be remiss if I didn't mention the animated film "Nimona," featuring Eugene Lee Yang, Chloe Moretz, Riz Ahmed and Rupaul. With main characters facing discrimination and internal wounds caused by society, it speaks volumes about what acceptance does and does not look like.
Do you think there has been significant progress on DEI in the industry in the past year? Much progress has been made in diversity. That is to say, "We started at the bottom, now we're here" to quote Drake. There are many battles yet to be won. Significant gaps in pay exist within most minority levels. Further growth will be indicated not by the laws and regulations, but the decrease in complaints filed with the EEOC, lower poverty levels, and higher minority attendance and graduation rates K-12 and in higher educational institutions. Lack of access and opportunity is often generational, which requires ongoing, sustained changes in both family and societal cultures.
ChatGPT would describe my job as: A position requiring a highly skilled and dynamic individual. As a Corporate Facilitator, Marshall is responsible for designing, planning, and delivering professional development programs, workshops, and training sessions for our employees. In his role, he facilitates group discussions, promoting collaboration, and fostering a positive learning environment to enhance employee skills and performance. Additionally, he provides executive coaching to senior leaders within the organization to support their professional growth and effectiveness. Marshall has excellent communication and interpersonal skills, making him a communication broker. This, along with his high level of situational and emotional intelligence, creates strong facilitation techniques, and executive coaching modalities.
What practices should be adopted to make the hiring process more inclusive? Remove irrelevant information from resumes before distributing to hiring managers. Beware of referrals as people often refer themselves and which can undermine diversity
Conduct a climate survey. Be explicit about the qualities you are looking for when interviewing. Look for a candidate who can add performance and competence to your culture instead of fitting into predefined culture because this prevents stagnation that can empower biases instead of people. Use performance management systems instead of subjective feedback from individuals. This helps remove personal preference and clouded decision making. Stay more judgmental about the mechanisms you use to hire. There may come a time when questioning hiring practices becomes uncomfortable. Try clustering easy or more comfortable questions with harder or more introspective questions. This is about removing illegitimate barriers to talent and cultural diversity.
Place I would love to retire to: The Japanese island of Okinawa. It has the world's highest number of centenarians and is the birthplace of the martial art I practice, Shoryn Ryu.