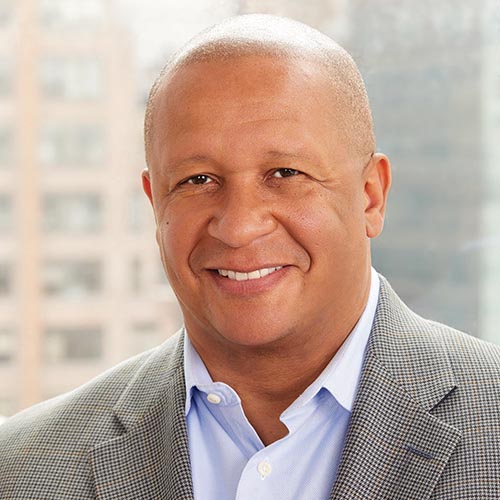 Since rising to his current role in July 2019, Garner has found new ways to monetize A+E's library of owned and original content. One of his biggest successes came in February with A&E Crime Central, an SVOD service with hundreds of episodes from classic crime series and specials. Garner wants to see more executives searching for lasting solutions to social injustices. "While I'm glad to see that much of the industry is using our assets to put a spotlight on systemic issues, it's not enough," Garner says. "We need to have the fortitude to discuss long-term plans that bring about sustained, generational change."
The conversation about racial injustice in 2020 has been… frustratingly partisan. While some of us live it every day, true equality is at stake, and that affects everyone. As NBA Coach Doc Rivers heartachingly expressed recently, "You don't need to be black to be outraged; you need to be American and outraged."
In what ways can companies best show a sincere commitment to diversity and inclusion?
True commitment to equity, diversity and inclusion starts with organizations that put the fruits of their conversations into action. Companies in our industry need to accelerate their D&I plans to match the expectations and demands of the social movement today – a movement long in the works but accelerated and galvanized as a result of the violence against George Floyd, Breonna Taylor, Ahmed Arbery, and now Jacob Blake. A "sincere" commitment extends to budgets, hiring practices, and investments which enable visible and lasting results.
What are some of the tough conversations this industry needs to have?
While I'm glad to see that much of the industry is using our assets to put a spotlight on systemic issues, it's not enough. We need to have the fortitude to discuss long-term plans that bring about sustained, generational change. I don't hear enough of my colleagues talking about rebuilding the institutions which have time-after-time failed to protect and fulfill the promise of equality. Industry leaders and our collective community should continue to donate money and media that advance social change – that's the easy part. The harder challenge is the commitment to goal-oriented engagement and specific investments (i.e. spending at least 25% of all budgets with businesses owned and operated by persons of color) that fundamentally change the infrastructure of our industry – and our country – to be more reflective of, accessible to and inclusive for all. These commitments can't be for a year, or for 5 years; change takes time and we must commit long-term.