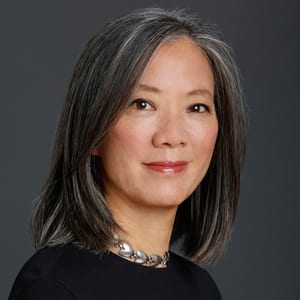 Hsia's work fosters deep connections among the three networks' viewers and their favorite talent and shows that extend well beyond their weekly linear airings. And if there were any doubt about the effectiveness of the interactive powerhouse that is Bravo, look no further than the upcoming inaugural BravoCon three-day event selling out in less than a minute. Recently adding digital duties for the fast-growing Universal Kids, Hsia now oversees websites, gaming, audio, e-commerce, AR/VR and multiplatform programming across a gamut of NBCU demographics.
What does your company/organization do to ensure all employees feel included?
NBCUniversal has very active employee resource groups around diversity and inclusion – including a women's network, APA group, Unidos, Out@Universal, even a Young Professional's Network just to name a few – that celebrate diverse cultures and backgrounds through positive role models and telling diverse stories. Any employee can join these groups and participate in their many events that help promote a culture of inclusion, awareness and respect here. I've had the pleasure of participating and speaking at these events and it's a great vehicle getting to know other people in the company.
Which current television show/s best embrace diversity?
On Bravo we have a wide variety of shows that embrace diversity ranging from Top Chef, Million Dollar Listing New York, Southern Charm New Orleans, to The Real Housewives & Married to Medicine. And let's not forget one of my favorite Bravo shows from the past – the People's Couch.