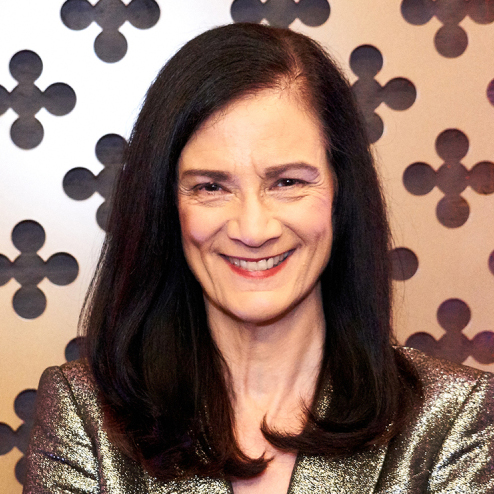 When singer Jennifer Nettles accepted CMT's first-ever Equal Play award in October, Leslie Fram was among the very first people she thanked. That's because the svp of music and talent for CMT has been a champion for women artists and a driving force behind January's announcement that effective immediately all music video hours on CMT and CMT Music channels would have equal parity between male and female artists.
Fram followed the pledge by announcing the launch of CMT Equal Play, the brand's initiative to create measurable industry-wide action to dramatically increase female representation and create a path for parity in 2020 and beyond.
The move immediately drew praise from female artists. "So brilliant of @FramLeslie and @CMT to have directed this back to the root of the problem. They will have to work hard on this, as they can only play what they are given!" tweeted artist Gretchen Wilson. Superstar Shania Twain joined the social media hallelujah chorus—"Way to take the lead @CMT, can only go up from here!"
That is what Fram is hoping as she works to expand CMT Equal Play's mission to also be more inclusive of all races, genders and sexual orientations in country music. During the pandemic, she faced the challenge of live concert cancellations head on and still found ways to promote female voices. One of those missing live venues was CMT Next Women of Country, which Fram founded in 2013 and has grown to include 75 inductees and six national tours. She pivoted to launch the "CMT Next Women Goes Live '' on CMT's social platforms in April, offering a virtual stage to artists that had touring postponed and allow the Next Women artists a national platform to play their music and interact with fans virtually.
Fram wasted no time expanding the Equal Play initiative through parent ViacomCBS' acquisition of Pluto TV. The AVOD has launched a CMT Equal Play channel with an equal male/female playlist.
Besides her work at CMT and with CMT Equal Play, Fram is co-founder of Change the Conversation, a movement aimed at supporting and promoting female artists. She also is a founding member of Nashville Music Equality Group, a new organization dedicated to pursuing equality across the country music industry, from artists to management to record labels.
"Equal play equals equality and diversity," she says. "We looked at ourselves as a network to say what more could we be doing to help female creators."