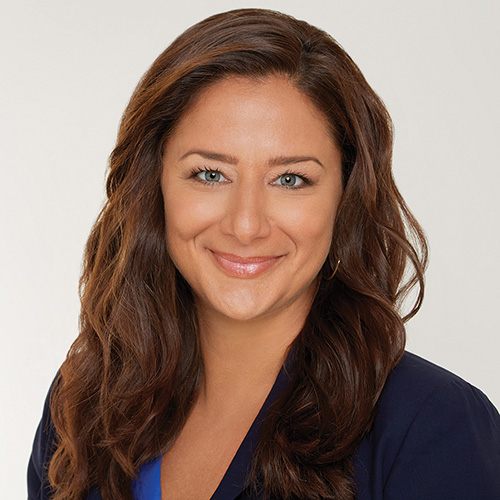 Years in Media & Broadband: 24
Education: University at Albany
My personal superpower is: Adaptive… just throw it at me!
My proudest professional achievement over the past 12 months is… Working with FOX News Media CEO Suzanne Scott to promote and hire new and diverse talent, including Rachel Campos Duffy, Lawrence Jones, Larry Kudlow, Will Cain, Harold Ford Jr., Trey Gowdy, Dan Bongino, Lydia Hu and Leo Terrell — just to name a few. It is critical for us to always be growing our next generation of stars and it's a priority to have diverse voices across all of the platforms at FOX News Media.
My comfort TV binge? "Wicked Tuna." I grew up near the water, and fishing was a big part of my childhood. This show takes me right back to a much simpler time.
Your pandemic theme song? "Whatever it Takes" by Imagine Dragons.
What are you most looking forward to this summer? My 6-year-old son going to camp. It's been an incredibly confusing and anxious year for all of our children. It will be amazing to see kids be kids again.
Last podcast listened to: "The Will Cain Podcast" on the Fox News Podcast Network. It was on Memorial Day – and Will said the names of those who put themselves directly between our values and harm's way – like "American Sniper," Chris Kyle and the "Lone Survivor," Marcus Luttrell – whose entire squad was killed in Afghanistan. He took the time to remember them and their sacrifice.