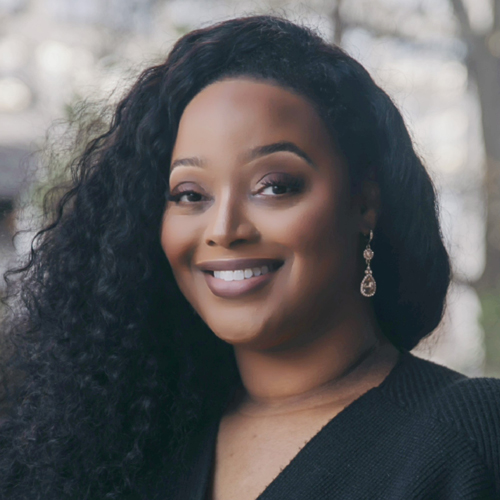 The Why? Since joining Pyramid Consulting in January 2022, Solomon has prioritized advancing the company's commitment to creating an intentionally inclusive community and launched Belong:IN, the staffing industry's first Employee Resource Group program for consultants and corporate employees. Her ability to collaborate across multiple business units, build business relationships and lead with influence resulted in a complete launch of seven employee resource groups to celebrate and elevate the diversity of the company's 7,200+ employees and consultants.
She Says… "Support for an employee resource group starts with executive leadership."
What makes for a successful Employee Resource Group? Support for an Employee Resource Group starts with executive leadership. Having engaged executive sponsors that demonstrate a commitment to DEI are the foundation to building ERG engagement and fostering inclusive and psychologically safe spaces for its members. The business reason why companies with diversity focused initiatives outperform other companies 36% in profitability is because employees feel safe, valued, and included when they come to work. Therefore, they can bring their full selves to work and apply their best to their job. Employee resource groups support organizations efforts to improve retention and recruiting, increase productivity, and contribute to equitable product development. Successful Employee Resource Groups have programs that positively impact the careers of it's members, raise awareness of social and cultural issues, contribute to business impact, and benefit the community.
Coworkers describe me as… Throughout my career I have identified new opportunities and founded new initiatives to promote a more diverse, inclusive, and equitable community. Coworkers describe me as collaborative and resourceful for my ability to engage across multiple business units and verticals and rapidly build exceptional business relationships. As an influential leader, my scope of responsibility has continuously expanded across organizations to drive meaningful impact while strategically aligning to company goals. With any project I face, my attention to detail and being organized has positively supported my efforts to quickly advance change and produce results.
How inclusive is your recruitment and talent development? Pyramid Consulting offers career coaching, AI-based training, intensive technical & soft skill training as well as resume and job search coaching for candidates being presented to clients for consultant roles. At Pyramid Consulting, Recruit:IN is our EEOC-compliant, certifiable program to equip our recruiters with the skillset and knowledge to effectively source qualified diverse talent. Combined with 26 years of operational excellence and AI powered technology, we help companies access qualified diverse talent to continuously increase the level and range of diversity in their workforce while also reporting on progress. Pyramid Consulting has proven that in-demand skills are accessible and available across the workforce—including in historically and currently underrepresented groups.
The impact of our Recruit:IN methodology includes:
Sourcing optimization with an increase of diversity in talent pools by as much as 80%
The ability to successfully place qualified candidates within the first 30 days and grown placements 94%
Increased productivity for recruiters to overperform for our clients.