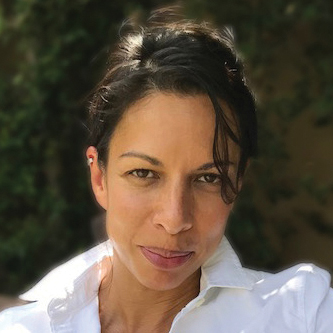 Still has consistently tried to find ways to expand fan engagement beyond the screen. To celebrate the 25th anniversary of HISTORY, Still launched "HISTORYTalks: Leadership and Legacy" at Carnegie Hall in February. The lineup of panelists included former presidents Bill Clinton and George W Bush as well as more diverse voices like those of Padma Lakshmi, Trevor Noah, Ta-Nehisi Coates and Gloria Steinem. Still hopes more action is taken to fix the biases that are preventing the hiring of more diverse voices. "Are unconscious biases impacting how we hire at the highest levels?" Still says. "Do things as simple as how job postings are written exclude qualified, diverse candidates? (Spoiler: Yes, they do.)"
The conversation about racial injustice in 2020 has been… infuriating, uplifting, disturbing, inspiring, triggering, hopeful—if you can name an emotion, it can be applied. However, more than anything else, it's been important and about time.
In what ways can companies best show a sincere commitment to diversity and inclusion?
By actually committing! Have the hard discussions, listen, reflect, and listen some more. Take real action steps beyond your comfort zone. Embrace the uncomfortable until it feels like a habit and not a PC version of a New Year's resolution. Make changes that last. Make changes that your kids will tell their kids about.
What are some of the tough conversations this industry needs to have?
Most people would not think of themselves as a racist, but the same people are also unaware of how common unconscious bias is and how much it affects our day-to-day interactions. As uncomfortable as it is, we have to remove the stigma and acknowledge the challenges within ourselves in order to affect real change. Are unconscious biases impacting how we hire at the highest levels? Do things as simple as how job postings are written exclude qualified, diverse candidates? (Spoiler: Yes, they do.)