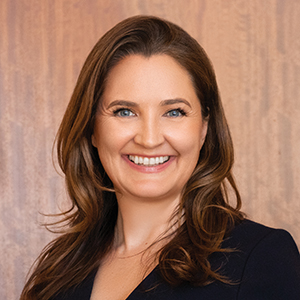 Years in Industry: 20
Education: BA Lawrence University
The company Johnson helped create 20 years ago has grown into a serious competitor, consistently ranking as one of the country's fastest ISPs. But Hotwire is about more than fast broadband. Johnson has insisted on white glove service, tailoring the entire customer experience. She hasn't been afraid to lead Hotwire into new areas, including establishing an interconnect in the Caribbean with Cable Bahamas and brokering new partnerships, including leasing a municipal fiber system in North Carolina. This sort of innovation landed Hotwire as Cablefax's 2020 Independent Operator of the year. Johnson also believes in giving back, serving on the board of Make-A-Wish Southern Florida. In 2020, Hotwire created a new foundation, Empowering Communities, to increase connectivity to underserved households.
The COVID-19 Pandemic forever changed my perspective on:
Work from home.
How has the pandemic shaped the industry's future?
It has really highlighted the importance of the services we provide which are essential to keeping our customers connected to family, friends and co-workers.
Number of subscriptions to streaming services:
3 – Amazon prime, Hulu, and Netflix
Without sports on TV, I have…
The status quo.
What about travel used to annoy you, but you now actually miss?
I was never annoyed by travel.
The future of broadband is…
The future of this country's ability to compete in the new global economy.
When restaurants open back up, my first stop will be…
Mandolin in the Design District or a Bagel and Nova from Russ and Daughters
Is cable recession proof?
I think COVID has taught us that live breaking news and cable is very relevant to keeping us informed.
Slack channel I spend most of my time on?
Team Hotwire
My prediction for a new business or product that could emerge from the pandemic is…
I think it's back to the future with landlines and upgraded internet packages to support the over 35% of Americans fortunate enough to be able to do their work from home.
"Tiger King" is a thing because…
It's hard to find something even more surreal than COVID-19 right now.
The first thing I'll do when I'm back in the office is…
Figure out a way to give my co-workers a hug from six feet away.
My prediction for AVODs is…
That the consumers that we serve will gladly pay a premium for quality and customer service
If I launched my own personal streaming service, it would be called…
Kristin's Cooking and Karaoke – Every night in quarantine my household cooks dinner together and sings songs streamed on Spotify. It's been one of the highlights of the day.
Working from home has taught me…
How grateful and blessed I am to be able to work from home.
Best Zoom background goes to…
My team has gotten very creative during our executive zoom meeting competitions.
Best TV commercial you've seen recently?
Gillette "We Believe: The best men can be"
Last show binged not on your networks:
"Fauda" Season 3
What product could you not live without?
Coffee, without a doubt.
Worst job you ever had?
Making cotton candy at the fair in high school. That stuff is very sticky.