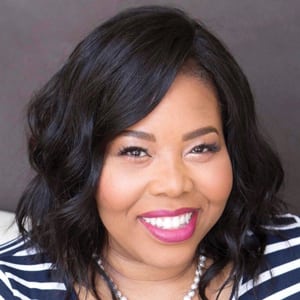 Wilson keeps busy managing affiliate marketing activities for ESPN brands, including ESPN, ABC, Disney Channel and Freeform across linear, DTC and OTT platforms. "Diversity and inclusion have to be woven into the fabric of an organization starting with its leaders," she says. She's also the co-founder and president of the Dream a Dream Foundation, which works to serve children in and around Chicago, L.A. and New Orleans.
How can diversity be better incorporated into the recruiting process?
Recruiting diverse candidates has to be part of a long-term strategy that takes into consideration how current diverse employees excel at the organization. If retaining diverse candidates is an issue, then recruiting them will also be an issue. The industry is small. People talk. Word of mouth if very powerful. Next, balance referral-based hiring with non. If hiring managers or senior leaders only hire within their network, and the network isn't diverse, the problem doesn't get solved. The group of people who are part of the interviewing process should also be diverse. Additional perspectives can help break through any unconscious biases. Lastly, just make it a priority.
Can you share a successful diversity program at your company or one you've observed at another company or organization?
The best approaches are not just programs. Diversity and Inclusion have to be woven into the fabric of an organization starting with its leaders. What Marvel is doing is a prime example. Kevin Feige is making diversity a priority in casting and behind-the-camera roles – and the box office numbers show that it works. Companies have to place leaders in positions who have a proven track record of building and maintaining diverse and inclusive teams. Employee Resources Groups are also a great tool that we use at ESPN/Disney to bring employees and allies together, create platforms for professional growth and allow each group to contribute to the company's business objectives.
What questions is the industry not yet asking in its efforts to be more diverse and inclusive that it should be?
Why are we not there yet? Why is it so hard – or isn't it? Who or what is preventing us from being successful?