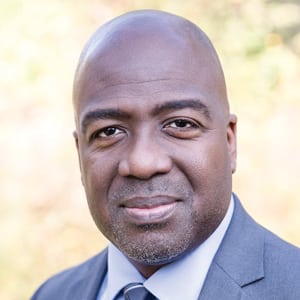 Promoted in January, Cross is responsible for expanding multiplatform content and developing more fan-focused coverage of Chicago's professional sports teams. Cross says his organization works diligently to meet—and listen to—every employee and to speak the language of inclusion. "When employees from every background feel like their voices are heard, they are more likely to feel like welcome members of the team," Cross says. He also encourages hiring managers to seek out more diverse candidates, rather than familiar choices, noting the latter practice is "a disservice to the organization."
What does your company/organization do to ensure all employees feel included?
We do a number of things to create an inclusive environment. We have set up a broad range of initiatives from career development activities, to training opportunities, to social functions, where we make it our mission to communicate that all are welcome. We take the time to meet with employees from every department to hear their thoughts and concerns and share that feedback with leaders. And finally, we speak the language of inclusion and encourage our managers and employees to communicate in a way that doesn't lead to any employee feeling excluded based on who they are. When employees from every background feel like their voices are heard, they are more likely to feel like they are welcome members of the team.
How can diversity be better incorporated into the recruiting process?
Hiring managers should always insist that they see as diverse an array of candidates as possible before making a hiring decision. Too often, managers go into an interview process having already decided on a candidate that they know from previous interactions. While there's nothing wrong with having a good candidate in mind, taking the easy shortcut of hiring that person without seeking out other candidates does a disservice to the organization. By failing to insist on seeing other candidates, we potentially deprive ourselves of the opportunity to meet a candidate that is more qualified than the one that we had in mind and the opportunity to strengthen the diversity of our workforce.
Can you share a successful diversity program at your company or one you've observed at another company or organization?
Ideally, it starts at the ground floor. Our intern program routinely identifies student-interns from a broad cross section of society, including young women and people of color. And there are several employees at our network that started out as interns. Hiring a diverse array of qualified interns leads us to having a more diverse staff and, ultimately, a more diverse pool of potential leaders.
What questions is the industry not yet asking in its efforts to be more diverse and inclusive that it should be?
If pro athletes come from all walks of life, and so do the fans that watch them, why does our population of employees not reflect this diversity? Is it really because there's a dearth of qualified candidates who are women or people of color? Or is it because we haven't done enough to reach out to those candidates and make those careers possible for them?