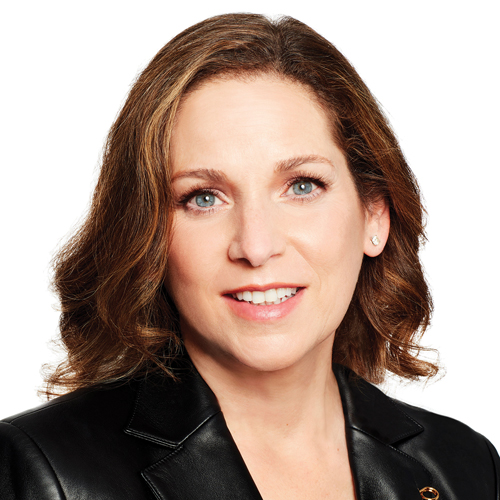 As the media landscape and viewing consumption continue to evolve, Cukaj encourages a consultative approach to advertising. She put her 20-plus years of sales experience to good use in this year's upfront, as the leader of the go-to-market sales team responsible for selling the ad-supported version of HBO Max. The team clinched more than 35 brand deals, and 72 creative executions were to go live in conjunction with the launch of HBO Max with Ads. She is also "honored" by WarnerMedia's view that equity and inclusion are "moral imperatives" and that the company has an "intrinsic responsibility to ensure [it has] a collection of voices and people whose stories reflect and connect to global audiences."
What's one way your company has broadened the recruiting process to ensure greater diversity?
I'm incredibly honored to work for a company that views equity and inclusion (E+I) as not only a business imperative, but a moral imperative. As a company, WarnerMedia believes it has intrinsic responsibility to ensure we have a collection of voices and people whose stories reflect and connect to the global audiences and communities we serve. We have doubled down in this area by putting into place a team and infrastructure to align our E&I strategy to our larger corporate social responsibility efforts, creating a thoughtful approach to infuse E&I across four key pillars: our workforce, content, programs and community. Within our workforce, we commit to data-driven measurement and transparency to understand our organizational dynamics and where we may be underperforming in terms of roles and representation so we can address it while ensuring equality in pay structure, and making training and development resources available. It is proven that diverse and inclusive practices have tangible impact on employee performance and morale.
What one female empowerment book do you think every woman should read?
As a Board member of Makers, l had the privilege to hear from Gloria Steinem in-person at last year's Makers celebration. While showcasing a new documentary film about her life entitled "The Glorias," Steinem shared some meaningful insights about her steadfast, decades-long fight for equality. Some of those stories are included in her book "Outrageous Acts and Everyday Rebellions," a book that transcends time and was published at a critical point in the women's movement. It is a great read for the rising generation of women in the workforce, giving a line of sight into the groundbreaking topics discussed then that have now become foundational to our present-day careers and lives.