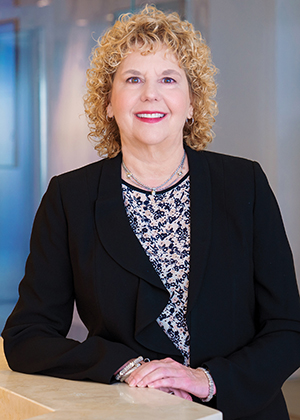 Kathy Zachem raised Comcast's profile inside and outside Washington.
As a powerful advocate in some of the cable and telecom industry's biggest negotiations, Kathy Zachem has accumulated her share of wisdom about how to successfully transact a deal.
"I think the role of somebody like me is to wear both a corporate hat and a regulator hat, and to find the common ground. When you just wear one of them, it doesn't work," says Comcast's newly retired EVP, regulatory and state legislative affairs.
"That requires regulators to assume that companies could have the same common ground as regulators do in terms of being driven by consumers," she adds. "We lose track sometimes that without consumers buying our products and services, we have no company. We have to constantly be aware of those consumer needs and, ultimately, the public interest benefit."
That thinking helped Zachem seal Comcast's 2011 acquisition of NBCUniversal. The takeover was perhaps the most salient milestone of her career with the company, but only one of the many ways she helped elevate Comcast. She joined in 2008, building what would become a highly regarded team in D.C. and overseeing a network of some 300 government affairs executives in the nation's capital and around the country.
"Kathy's one-of-a-kind brand of sharp intellect and instinct, combined with exceptional leadership and compassion, extended well beyond Washington, influencing all corners of the company," says Tom Reid, Comcast chief legal officer and secretary.
Zachem is quick to note the NBCU deal wasn't her first rodeo. "Big transactions are my specialty," she says—and she's not overstating. Prior to her tenure at Comcast, she worked on just about every major wireless or Bell company transaction for two decades.
Now that she's stepped out of the fray and is enjoying hosting family and friends at her home in Lewes, Delaware, Zachem reflects on some of the most notable inflection points during her time at Comcast.
"When I joined Comcast it still had the regional, family-run cable business philosophy at its heart," she says. "It was really fun to be part of it growing into a national, even worldwide communications company, and to watch that happen while still finding it was a company I loved because it still had the values and philosophies of a regional family-run company—something I probably never would've experienced had I stayed in a law firm."
The lightspeed progression of technology is also top of mind. "The dramatic evolution of cable technology, Internet technology, handheld devices like the remote—it just was stunning to me and really exciting," she says.
At the heart of her career, Zachem says, are the relationships she formed along the way. "The comms bar is a close bar. I think the challenge when working in that environment is how to keep the friendly, personal side going while working on the other side of table," she says. "You can successfully advocate and at the same time not offend… It's something I prided myself on."
Numerous peers applaud her ability to balance the professional and the personal. "Kathy has a deep understanding of the substantive issues, a great appreciation of the politic, and a keen strategic mind that sees several steps ahead and how to get around obstacles," says Catherine Bohigian, EVP, government affairs, at Charter. "She is an absolute pro and makes the rest of us raise our game."
"Kathy's well-deserved career successes were built on a foundation of doing the right thing, a passion for her work and boundless energy," says former FCC Commissioner Kathleen Abernathy. "Kathy is a force of nature and throughout her impressive career she has juggled numerous responsibilities all while prioritizing what truly matters—her family and friends. Kathy's commitment to mentoring, supporting and inspiring others, particularly young women, is a legacy that will continue to positively impact the cable industry for years to come."