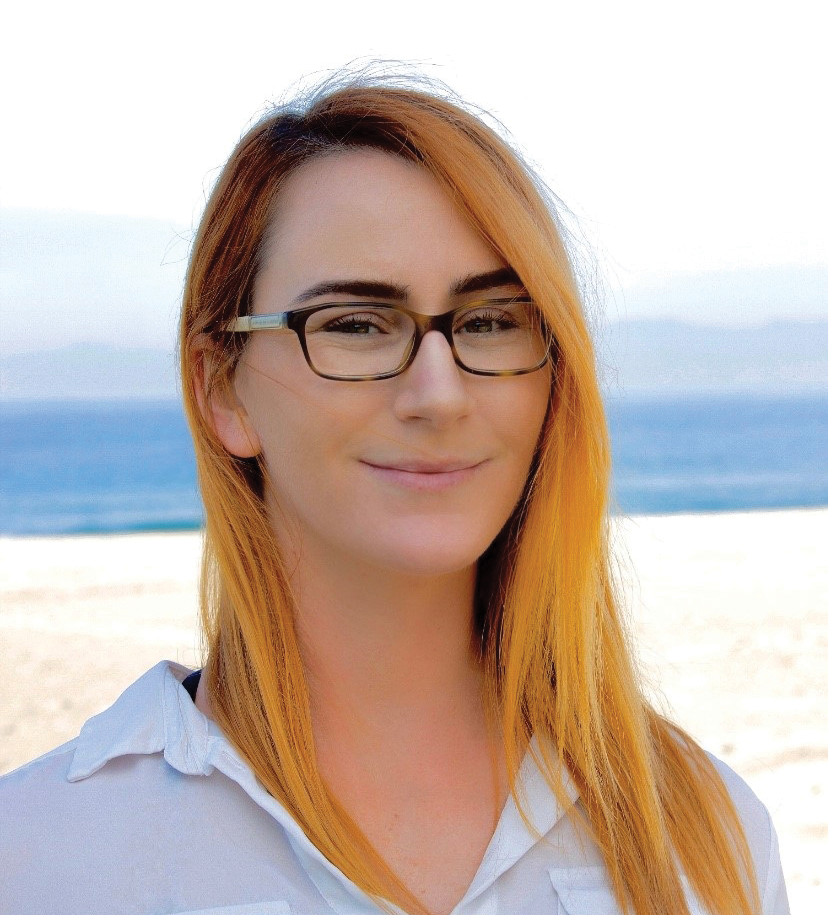 There's just something about Kaitlyn Webb.
That's what her colleagues at boutique PR and marketing firm Bob Gold & Associates quickly realized. Webb joined the team as an account coordinator during a busy period, limiting the amount of hands-on training she could receive. But she rose to the occasion, working with the Hong Kong Trade Development Council to support their largest conference promoting US businesses in Hong Kong and Asia—an especially hectic task given a US-China trade war and a short time-frame for pulling an event together.
"I came on just as that account was taking off. It was probably one of the busiest times here, at least in recent years. That was definitely all hands on deck at all times," Webb says. "I really do appreciate that experience. I didn't start off here twiddling my thumbs. It really set everything in motion. Now with any account, I'm confident because of that."
Despite the challenges and her rookie status, Webb managed the ever-evolving media list covering 10+ verticals, media inquiries, case study placements, the social media calendar and more. The Trade Development Council was pleased to have received more interviews and media placements than contracted, exceeding goals by 69% and 35% respectively. On site, Webb jumped in on registration at the trade show and even helped guide an even newer employee who had joined the team weeks before the event.
"She never complains about anything. Any random task that comes up, she's game to try and experience," says Roxanne Leone, BG&A's director of marketing & communications. She adds that Webb is a constant learner, seeking out webinars and other resources—whether they are related to a specific client or to the PR industry as a whole.
"Anytime there's a PRSA L.A. event to go to, I'll try my best to schedule that in," Webb says. "And any of these webinars that are relevant to any of our clients, I'm in. I just want to learn more." And in true employee spirit hero fashion, she makes sure to recap interesting findings for the rest of the team. "I just always want to keep a positive attitude. Everyone has a heavy workload, so I try to help out anyone any way I can."
A typical day at BG&A starts with founder and firm President and CEO Bob Gold leading the team on a walk to a nearby coffee shop for a cup of joe. "Everyone's talking. It really sets the mood for the day," Webb says. "I'm surprised I was nominated as spirit hero because everyone has a really great personality here. Everyone's very talented, and it's a very team-oriented environment."
When Webb applied to BG&A, she had a cousin working at the agency. But she was adamant her relative not mention their connection. "I was pretty confident based off my resume and experience that I had a good chance," Webb says. "They told me I was the number one candidate after meeting me. It wasn't until after that they learned about it. Being so independent, I wanted this on my own."
Webb's cooperative spirit extends outside BG&A. When she sees emails come through to the firm from college students interested in PR, she will jump in to share her perspective. "A lot of people when they're graduating or about to start their career, they don't really know what they want to do.
I think talking to them on a really personable level … helps them see the light at the end of the tunnel. They will learn a lot and still succeed."
– Amy Maclean