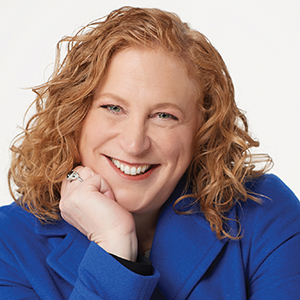 Years in Industry: 11
Education: BA, Columbia University; JD, Temple University School of Law
Together, Teitelman and Apostolico are bringing the "third way to shop" to more customers than ever before. Apostolico played a key role in launching an integrated streaming service for QVC and HSN. The team saw a 20% increase in weekly streaming viewership within the first month of launch on Roku. Teitelman was also selected in 2019 to be a member of the Betsy Magness Leadership Institute's 41st class, becoming the first employee of QVC or HSN to attend.
The COVID-19 pandemic forever changed my perspective on:
Working from home.
Number of subscriptions to streaming services:
Three
Last content I streamed:
"Hollywood" on Netflix
Working from home has taught me…
That I am capable of getting just as much work done while working from home.
Last show binged not on your networks:
"Schitt's Creek"
What product could you not live without?
iPhone