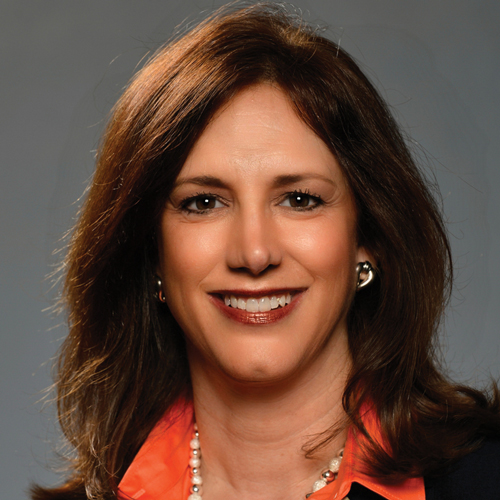 Friedman is responsible for managing one of CommScope's most important strategic partnerships—its relationship with Comcast. These past 12 months, her main priority has been keeping the Comcast operations seamless throughout CommScope's acquisition of telecom equipment manufacturing company Arris. In retrospect, the best advice she would give her younger self is, "Prioritize volunteering your time in places where you can meet leaders who are committed to developing other leaders."
How can the industry do a better job of recruiting women and ensuring they have a path to senior positions?
As a global board member of WICT, I am proud that WICT and NAMIC, with support from the Walter Kaitz Foundation, initiated the PAR survey (Pay Equity, Advancement Opportunities and Resources for Work/Life Integration) for participating companies to track and improve key D&I metrics within their organizations. Since 2003, over 20 companies have voluntarily participated, including programmers, operators and other industry vendors, to help set goals, institute policies, and measure progress. By understanding workforce demographics and trends, companies can improve recruitment, retention and advancement of women and people of color. Survey results can be found on the WICT.org website under research and advocacy.
What advice would you give your 13-year-old self?
Please don't worry that you are unsure about your career choice yet. Some of your options will be in industries that haven't really been invented yet. Spend your time learning about all kinds of options. Focus on getting to know who you are by finding mentors and getting internships that will expose you to different things. Your high school and college advisors have access to personality profile assessments, use this data to help you understand and communicate who you are. It will help build your confidence and enable you to clearly articulate your value to any company. Prioritize volunteering your time in places where you can meet leaders who are committed to developing other leaders. The investment of your time in these relationships will be the most valuable of your career and your personal life. Oh, and one more thing, in December 1980, buy lots of shares of a company called Apple.
Which current shows best reflect the kind of women's roles you like to see and why?
I love to see women who have been the heroes of their stories in all historical time periods, so I am very drawn to the historical fiction genre, including shows like "The Marvelous Mrs. Maisel," "Downton Abbey," "Mad Men," "The Queen," "Victoria and Albert," "Game of Thrones" and "Outlander." I also love biographies and documentaries, like the Ken Burns programs on the Civil War, the Roosevelts and Prohibition. If they feature women of power and influence, how did those women choose to use their power? If they were not born into privilege, how did they demonstrate bravery and resilience? Were they women who were the first to do something different and to champion progress?