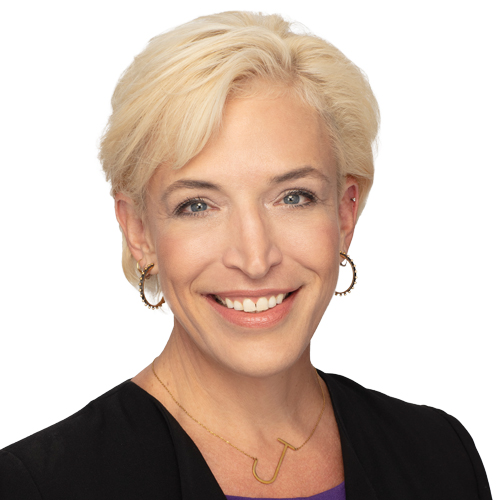 DiSante has impacted more careers than we can count. She co-founded and co-chairs Diversity, Inclusion and You (DIY), which engages volunteers across ABC Entertainment and Hulu in an employee driven task force to find solutions that address the complexities around granting access, creating opportunity and increasing inclusion in content and the workplace. She also led development of ABC's Community Engagement Series, an educational program designed for college-aged members of underrepresented groups to provide a holistic view of the business and visibility to a broad range of professional paths.
"My experience with mentors, formal and informal, has been absolutely critical to the advancement of my career so far, and I continue to look to them for counsel. I want to pay this forward. Also, I find I get as much out of these relationships as I hope my mentee gets," she says. "My mentees typically have less industry experience under their belts, and frequently come from different age groups and backgrounds; many times, they're people I would not otherwise have the opportunity to meet. So, hearing their perspectives on the business, learning how they consume content and what content resonates for them, only makes me better at my job."
Gabriela Mercado is one of DiSante's mentees. She recently graduated from the Executive Incubator Program and was promoted to Manager of Comedy Development at Walt Disney Television's ABC Signature Studios. "Jo's mentorship, leadership and advocacy has played a huge role in helping me grow and find permanent placement within the company in my desired profession," she says. Mercado met DiSante at a networking event during her orientation more than a year ago. DiSante encouraged her to participate in the DIY committee and their relationship has continued to evolve. "Jo is the kind of leader and mentor who makes you believe in yourself by dignifying and validating your voice and your place in the room," says Mercado.
Inclusion is top of mind for DiSante. She helped drive the development of the ABC Inclusion Standards, which provide a framework for evaluating inclusion in programming.
In addition to her work at ABC, DiSante represents the TV Executive Peer Group as a Governor at the Television Academy, where she developed and oversaw a pilot Peer Networking Circle program. She is on the Steering Committee of We For She, a women's advocacy group that strives to find practical ways to bring about a gender-balanced landscape in television. When it comes to being a good mentor, she says she learned the most from those who have been willing to be vulnerable. "They share both their successes and failures, which are equally important to learn from. They have also been proactive, pulling from their own networks to connect me to new people and giving me practical, actionable advice when I've needed it," she says.