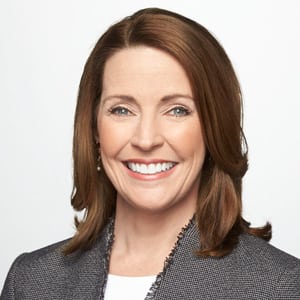 Under Dorian's leadership, FilmStruck exceeded initial subscriber projections within the first three months of launch and already has a loyal fan base. While the company has decided to pull the plug on the service later this month, it plans to use learnings from the streaming service as it makes future direct-to-consumer decisions. Dorian holds monthly "No Bull" sessions where employees ask "anything goes" questions and she gives truly transparent answers. Dorian welcomes programs like Warner Media's policy, which requires diversity in hiring, saying that creating "expectations for gender and diversity inclusion are a vital step forward."
What's a recent example of a step forward for women in the media industry?
Last March at the 2018 Oscars, Frances McDormand finished her speech with the phrase, "I have two words for you: inclusion rider." And this past September, Warner Media announced a ground-breaking policy to require diversity hiring in front of and behind the camera. Programs like these that publicly measure and create expectations for gender and diversity inclusion are a vital step forward.
Who is an inspirational woman you admire, and why?
With this year's election cycle, we're seeing more women step out into the political arena to help represent and shape their communities. I'm very inspired by a Turner colleague, Betsy Holland, who is running for Georgia State House District 54—she is a great example of "be the change that you want to see in the world."
What's been the most dramatic change in your sector of the business today vs. three years ago?
We are experiencing dramatic changes around the growth of "direct-to-consumer" models and the importance of connecting with fans. TV has shifted from a low engagement, passive activity to a high engagement, intentional binging activity where people select the content that they want to immerse themselves in from a huge universe of choice. It is more important than ever to foster connection and relevance with our content, communities and curation.