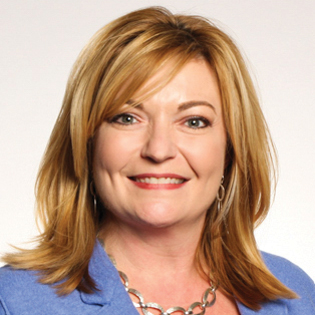 As the CFO of the company that brought "Wonder Woman" to audiences, Biry is committed to advocating for and empowering women, and to developing the next generation of leaders. She encourages those in power to "Pull Five Forward," which means actively sponsoring and taking responsibility for the career development of five up-and-coming leaders. During the last year, Biry led WarnerMedia in overcoming declines in linear TV and mitigating the impact of COVID-19. In 2Q21, the company's revenues grew more than $2 billion year over year. The pandemic put pressure on many people, particularly women, to leave the workforce and manage a new reality at home, Biry says, but now they might be looking to come back. "Know what you do well and find opportunities to do it often," she advises.
Best advice for someone looking to re-enter the workforce after a hiatus?
The way we work, especially over the past few years, continues to evolve and is being redefined. During the pandemic, many people were faced with pressure to leave the workforce, and this was especially true for women having to manage a new reality at home. The attention needed to support their children in a virtual learning environment, care for sick relatives, or tend to other responsibilities at home were challenging and meant that many had to hit a pause on their careers and professional lives. As companies adapt to new business practices and communities recover, more people are re-entering the workforce after a hiatus. For some, it's picking up where they left off; for others, it may be starting over or taking a new career path.
While daunting, re-entering into the workforce could be a fresh start to take your career to new heights. Have the confidence in yourself and your abilities. Know what you do well and find opportunities to do it often. We've all been through a lot, and you know what's important to you, so don't be afraid to ask for what you want. Have those difficult conversations, and most importantly, take some risks and get in over your head. You will never grow as a leader if you shy away from opportunity.
What one female empowerment book do you think every woman should read?
"Dare to Lead" by Brené Brown is a book that reminds all leaders the importance of showing up authentically, having tough conversations, and vigilantly creating a culture where people feel safe and respected. I would encourage every woman looking to develop their personal brands and leadership skills to find inspiration from Brené Brown's work. I'm also incredibly excited for the upcoming HBO Max series "Atlas of the Heart", based on her most recent book, which goes into production in October in my home state of Texas!