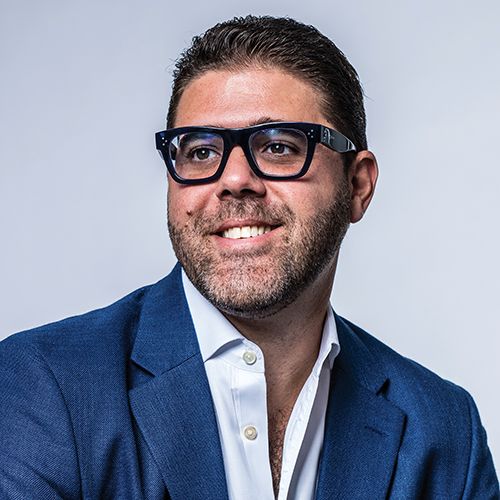 Years in Media & Broadband: 9
Education: University of Miami
What habit are you keeping post-pandemic? In the professional realm, the use of video conferencing to provide more work/life flexibility for our team members. On a personal level, spending more time outdoors, in the ocean, bike riding, and varied daily activities, helps to disconnect and reset.
How has the pandemic forever changed programming? The TV and music industries have been evolving before the pandemic. One of the major changes this pandemic will leave behind is the increased use of technology in bringing programming closer to viewers around the world. The balance between live TV, immediacy of content delivery and appointment viewing will have forever changed. We will continue to innovate to keep the audience in the driver's seat and bring them closer to the show.
Your personal D&I epiphany? D&I is always top of mind for us and the last year has made it even more important to elevate more diverse voices. Last summer you can say was a true Summer of awareness. Whether it is a tentpole or a TV show, we always seek to represent the diversity of our communities. For example, last year, "Premios Juventud" had its most diverse group of hosts, including Julissa Calderon, Ana Patricia Gámez, Francisca Lachapel, Borja Voces, and Sebastián Yatra. For the 2020 Latin Grammy Awards, the hosts were Yalitza Aparicio, Victor Manuelle and Ana Brenda Contreras. My personal epiphany is that while we all feel we are aware and contributing, recent events teach us that we can always be more conscious, hone our unconscious bias, and do more!
My proudest professional achievement over the past 12 months is… Over the past 12 months, my proudest professional achievement is that we were able deliver entertaining and uplifting programming for our audience during a time when they needed it most, at a time when it was most difficult for each of us. We were able to innovate and continue to produce high-quality music tentpoles, TV specials, and reality shows for Univision's "Domingos en Familia" (Family Sundays), despite the challenges imposed by the pandemic. From the first live award show during the pandemic – "Premios Juventud" – to our recent "Latin GRAMMY® Celebra Ellas y su Música," the first-ever special celebrating women's journey in music, we were able to create unique music moments and bring great shows to our audience.