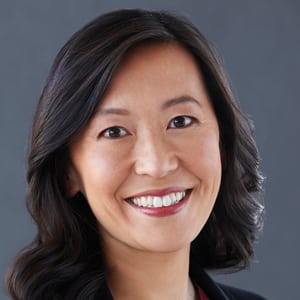 If there were a "Watch What Happens Live" episode for Tang, it would be action-packed. Formerly CFO for Bravo and Oxygen Media, Tang last November was elevated to a larger role that not only added CFO duties for Universal Kids, but named her head of production for NBCU's lifestyle network portfolio, which also includes E!. Tang now oversees production operations and management for the four networks in the group, managing production budgets and working with external content suppliers, broadcast facilities and distribution partners. Among aspects keeping her busy is the ramp-up of E!'s lifestyle news content.
How can diversity be better incorporated into the recruiting process?
I'm proud to work for a company that makes genuine efforts in promoting and growing diversity and it starts with how we recruit. Bringing in a larger pool of candidates when recruiting and making an effort to interview a diverse group is something we focus on.
What questions is the industry not yet asking in its efforts to be more diverse and inclusive that it should be?
What are we doing to get more diversity at the C-Suite level? We are doing a decent job bringing in diversity to junior level roles, but the numbers get smaller the higher you go.
Which current television show/s best embrace diversity?
I love Fresh Off The Boat. It gives my husband some insight on how I grew up.