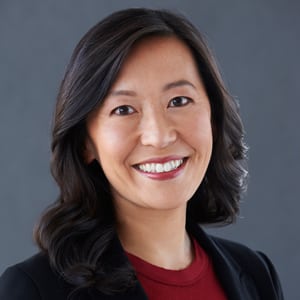 Being responsible for financial oversight of both Bravo and Oxygen Media requires great analytical thinking and long-range planning, in other words an ideal job for Tang. She constantly identifies opportunities to drive growth and build revenue streams for both networks, so she's no stranger to stress. "I find exercise is the best way for me to relieve stress," Tang says. "People who are close to me know this about me, as I sometimes hear, 'Holly, I think you need to go for a run.'"
Who is your favorite current female TV character and why?
Michonne from "The Walking Dead" is my favorite. She is fearless, strong and always has your back.
Best advice for relieving stress?
I find exercise is the best way for me to relieve stress. People who are close to me know this about me, as I sometimes hear, "Holly, I think you need to go for a run."