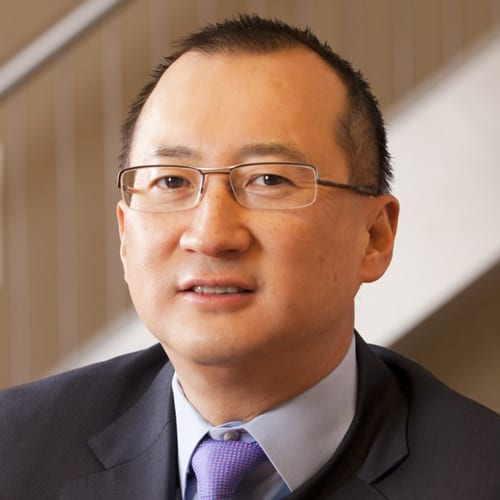 Years in Cable: 27
Education: BS, Boston College; MBA, Fordham University
One Word that Best Describes Me: Tenacious
Scripps has embraced its core strength of live viewing, while also viewing the infusion of new skinny bundle services from Internet-based providers including Sling, PlayStation Vue and DirecTV Now as meaningful new opportunities. Revenue at the company jumped 17 percent to a record $2.4 billion in 2016, and the company is bucking the industry trend of winnowing its portfolio. Its six networks are built for speed in well-defined lanes, with distribution guru Ahn and sales vet Gigliotti key members of the pit crew.
Q&A
The biggest innovation in­cable­over the last year? The growth of and adaptation to­cable­subscription packages in an OTT way (i.e. vMVPD) such as Sling TV, DirecTV Now and Sony Playstation Vue. We've already seen a meaningful number of subs enjoying these OTT platforms. Over the next 12 months and beyond, we'll see many more competing in the marketplace.
Three years from now, what do you hope has been invented? A time machine.
What product or service could you not live without? My iPhone.
How long is your morning commute? In Knoxville, about 15 minutes. In NYC, about an hour.
Best way to spend a­Saturday­night: Dinner and a movie with my wife.
Last show I watched not on my networks: "Billions"