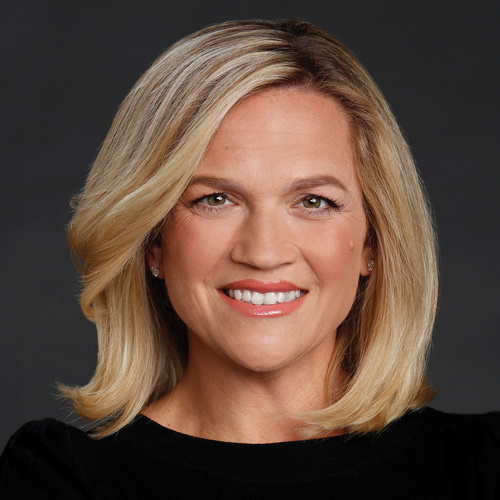 McCallion has deep industry knowledge, both as a programmer and distributor, which gives her unique insight that's helped Atlantic Broadband overcome business challenges and to capitalize on opportunities. She recently worked to complete the launch of the ABB product suite in former MetroCast markets, and is continually eyeing new product launches, including an enhanced mobile TVE and a suite of new business-class products. She's also a driving force behind the company's commitment to deploy 1Gig internet to more than 90% of its footprint by year's end. McCallion would like to see "a more formalized, female-focused effort around recruitment and education in the college and high school sector."
What specifically does your company do to support and elevate the women who work there?
I am proud to work for a company that sees talent above all else. Atlantic Broadband and our parent company, Cogeco Communications Inc., continue their commitment to having workplaces of respect and inclusivity where all team members can thrive and contribute in meaningful ways. We've been recognized in the past by WICT as a leading place for women in the workplace, and you see that in our composition. Women represent 50% of our executive team, and this trend continues throughout our management levels. Diversity is critical to ensuring that the company's team should accurately reflect the marketplace we are serving because it's the right thing to do, and – simply put – it's good for the business.
How can the industry do a better job of recruiting women and ensuring they have a path to senior positions?
The industry has made great strides recruiting, growing and maintaining women. Many barriers to professional growth have been removed. Women in Cable and Telecommunications' PAR initiative is among the best across industries for providing key indicators of benchmarking and identifying areas of improvement for women in the workplace. I'm so glad to see metrics improving each year. I'd love to see a more formalized, female-focused effort around recruitment and education in the college and high school sector, and as an industry do a better job communicating the new face of "cable" especially as it relates to broadband. So much has changed over the past five years alone – have we thought about how to translate that among universities, or in STEM or Comm classes in high school? Let's help broaden the view of the possibilities of a career in "cable" and bring younger generations of women along so they see themselves here.
What advice would you give your 13-year-old self?
My daughters (ages 12 and 8) are the daily recipients of my advice – or teaching moments, as I like to call them. Trust me, it is not always welcome! I tell them to dream big, but remain grounded in reality. I'm a tough critic, and try to teach them that grit and tenacity are key factors to success, and that it is more important to face challenges and persevere than to be born with natural "gifts". And any gifts you have must be worked like a muscle, to fully realize their potential. Most important of all, though, is empathy. It's increasingly important to model empathy and to remind all kids that to be empathetic is to be human. Lead by example and consider all perspectives, regardless of whether you've received that same respect. Don't preach. Do. That is what counts, and we should model it at home, at work, with our colleagues and with our customers.