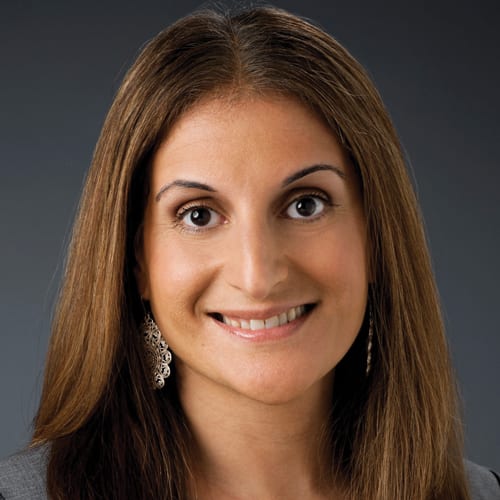 Under Poole's leadership, "NCAA March Madness Live" received the 2018 Sports Emmy for outstanding trans-media coverage of the 2017 NCAA Division 1 Men's Basketball Tournament. "MML" most recently set all-time records during the tournament, including most livestreams for an individual game and the most concurrent streams for an overall game window. Of the Me Too movement, Poole says, "I'd encourage them to keep it up… and keep the pressure on."
What are your thoughts on the industry's current response to the #MeToo movement, and its treatment of men who have been accused of sexual harassing and/or assaulting women and men? Are there other steps you feel should be taken?
The Media industry has taken a leadership role with this movement, keeping it in the headlines, storylines, tweets and posts. I'd encourage them to keep it up… and keep the pressure on. One challenge is going to be how to not alienate men from this movement, and they can play an even more important role there.
Do you see any potential backlash to the #MeToo/Time's Up movements?
Yes. From both men and women. But that's OK. Doesn't mean we stop. It just means we need to report fairly and figure out the best way to educate and convert people who are initially not understanding what the big deal is. They need to be talked to and engaged differently. It's our job to figure out the right way to do that.
What's a recent example of a step forward for women in the media industry?
Isn't it sad I can't really point to anything other than Savannah Guthrie and Hoda Kotb being the first pair of female co-anchors for a morning news show? Not that it's not good, but I should be pointing to a female CEO or something equivalent, and I can't. You have to be as amazing as Sheryl Sandberg just to get the No. 2 spot.
Who is an inspirational woman you admire, and why?
Beyoncé. She is changing the power dynamics, both in her professional and personal life, and young women everywhere are noticing.
What's been the most dramatic change in your sector of the business today vs. three years ago?
The continued convergence of linear and digital worlds. Technology will continue to push the two together, but it already has pushed conversations and organizations closer together, as it should.
If there were a reality show based on your office, what would it be called?
"Ghosted." I am never there.