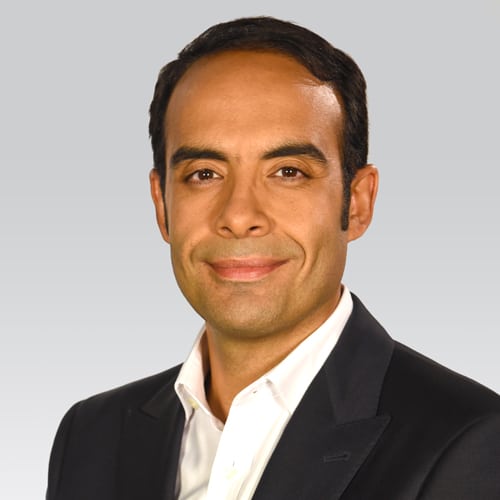 Years in Cable & Telecom: 6
Education: École Centrale de Lyon (Engineering) / University of Strasbourg (Masters of Theoretical Physics) / Imperial College of London (Post Graduate Degree in Petroleum Engineering and Management)
We went with that headline for these two because they are who you can turn to when there's a problem—just like those beloved PC shortcut keys. Boubazine and Stewart have worked to deliver those promised synergies at Suddenlink and Optimum. As they focus now on growing the subscriber base, they've shown that Altice USA is willing to go to the mattresses for what they believe is in the company's best interest. See the carriage battle with Starz earlier this year. At the same time, they're finding new and innovative ways for the company to shine, such as the recently established Altice USA News division, a business unit designed to focus on the continued development and growth of the company's news properties. Up ahead is the continued rollout of the Altice One gateway, which recently saw its debut in the Suddenlink footprint.
What's the best advice you've ever received from your parents? They were persistent on three things that still stay with me today: waking up early each day is the secret to being successful; never take anyone's advice blindly; keep your elbows off the table.
The biggest innovation in media/broadband over the last year? Of course the biggest innovation this year has been Altice One!
What product or service could you not live without? I love being able to stay connected 24/7 with my family and teammates around the world, so super high-speed data is a must.