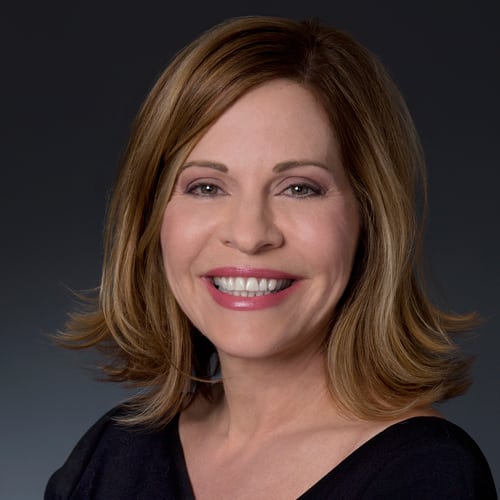 This annual list simply wouldn't be complete without Manfredi. Over her career thus far, she's increased licensing revenue to more than $1 billion for NBCU, and she continues to break new ground finding ways to sell content. For one, in August, NBCU announced it was working with Wolf Entertainment to expand and extend its partnership with ION Media for the series "Chicago P.D." Manfredi remains focused on pioneering new distribution strategies that maximize the value of NBCU content on cable networks and other platforms. To boot, she always makes time to aid women in their professional growth. She participated in a panel discussion at a retreat held by Accomplished Women Leaders to help accelerate progress for women in the workforce. Always keeping a mind on finalizing an agreement, Manfredi says if her office were a TV show, it'd be aptly named "Let's Make a Deal."
Who is an inspirational woman you admire, and why?
RBG—because of what she stands for.
If there were a reality show based on your office, what would it be called?
"Let's Make a Deal."