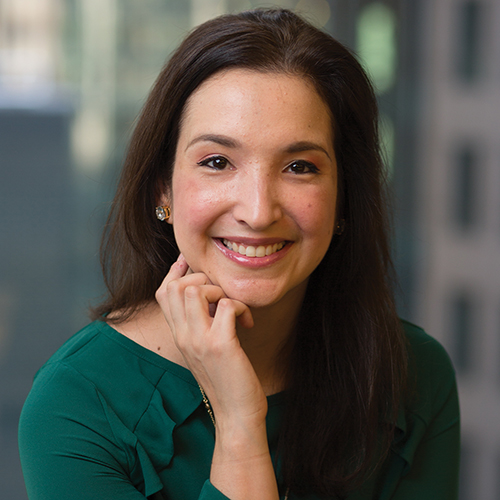 Years in Media & Broadband: 9
Education: Harvard University
What habit are you keeping post-pandemic? Rigorous exercise! The pandemic allowed me to really prioritize exercise in my daily routine, find balance, feed motivation and creativity by way of physical activity. Encouraging my team to find their own moments of balance is just as important. Also, the occasional glass of wine never hurts.
How has the pandemic forever changed programming? We've had to learn how to stay nimble in a media environment where content is king, now more than ever. I don't see that changing any time soon, but I think that finding new ways to innovate and using technology in different ways are how broadcasters will stay relevant with audiences moving forward. The appreciation for constant innovation and change has gone from a strategic imperative or operating norm to the new normal. These workflows are here to stay.
Your personal D&I epiphany? The past year showed me that our audience is craving content that showcases the diversity within the Hispanic community here in the United States. From our primetime programming to our "Unidos Somos Uno" campaign, "Se Habla USA" specials and "Real Talk" digital panel series, we are making great strides. We have been reminded how important it is for our audiences, for us personally, and how important it is for us to continue to take action.
My proudest professional achievement over the past 12 months is… Keeping our audiences informed and entertained during one of the most trying times for our generation, at a time of uncertainty where escapism and content became respite and hope. Even though most live sports and live realities were cancelled due to the implementation of health and safety measures, we not only maintained but actually grew our ratings across our portfolio of networks thanks to a curated and purposeful strategy and our global content partners. I'm so proud of our teams that worked so hard to help, inform, and entertain our community through these extraordinary times.