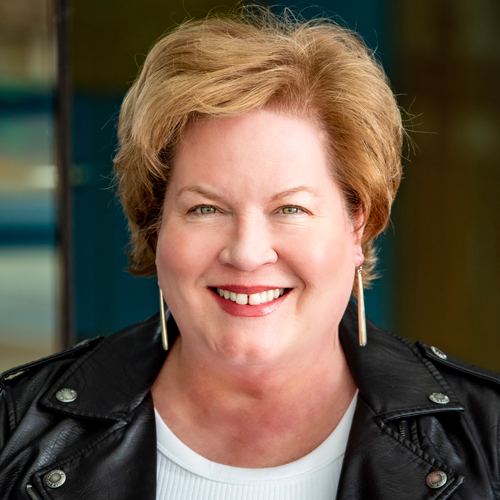 Christman's 17-year career with The Cable Center culminated with her being appointed to her current role early in 2022. She immediately helped orchestrate its Vision 2025 business plan to help shape the organization's offerings and guided the release of the first annual Innovation and Intrapreneurship Report. Christman also formed an international panel and fireside chat at ANGACOM to discuss women empowerment in the industry.
"A mental health 'aha moment' for me is that rest is productive! It is absolutely necessary to rest and to take mental health days when you need them—and we all need them. Mental health is just as important as physical health. As leaders, we especially need to model this and make sure our teams know that mental health matters."
What fork in your career had the most impact? A big turning point for me was when I realized that perfectionism gets in the way of progress. Perfectionism is unproductive and unrealistic—adopting an "excellent and pretty darn good" mindset is better. In your career, and in your life, there are always going to be challenges. It is how you manage those challenges and work with them that gets you through to the other side.
What should companies do to ensure more women are in senior leadership roles? Companies need to walk the talk. Take a look at your company's culture and ask, "Are our actions aligned with our values and what we say we're doing? Are we making a seat at the table for women? Are we inviting them to the table?" It's important to unite values with goals, put goals into action, and check in often to remain accountable. When it comes to building women leaders, there are no lanes. This belongs to all of us.