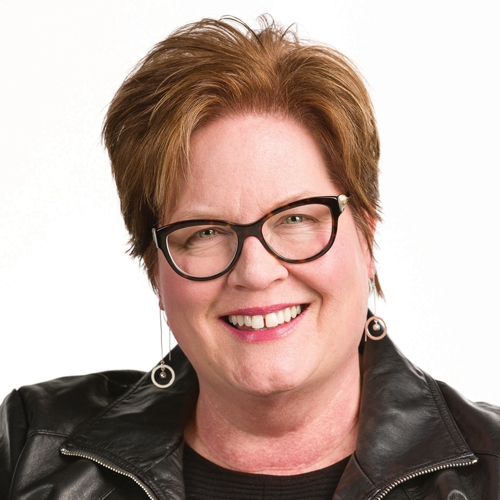 Part visionary, part industry cheerleader, Christman is dedicated to finding creative ways to fulfill The Cable Center's mission. While cultivating international relationships, she also created the IA Scholarship Sponsorship for the organization's Hall of Fame event, held focus groups and developed initiatives including Innovation Laureates, Intrapreneurship Academy and Cable Center Ambassadors. She appreciates the Center's supportive environment. "I have never had to 'choose' between my career and my family, and for this I am so grateful."
What specifically does your company do to support and elevate the women who work there?
I am proud to be a member of an organization that creates an environment where I can be a damn good leader—and a damn good mom! When I started at The Cable Center 14 years ago, my daughter was 9. Parenting is hard, and being a working mom is really hard. But The Cable Center's supportive culture, trust, and flexibility made it possible for me to be successful in my career as well as at home and as a parent. I'm now seeing this same support and compassion as I transition into caring for my aging parents. I have never had to "choose" between my career and my family, and for this I am so grateful.
What advice would you give your 13-year-old self?
1. You got this! 2. Say YES to opportunities—just take the shot. "Yes" allows more doors to open.
Which current shows best reflect the kind of women's roles you like to see and why?
I'm a huge "Walking Dead" fan! The women in the series are brave, badass leaders who—in addition to building community and restoring humanity—are saving the world one zombie at a time! On the absolute other end of the spectrum: "Baroness Von Sketch" (which, believe it or not, I just discovered through the WICT Leadership Conference!). This show is awesome; it illustrates that we can be funny and send powerful messages at the same time. Humor transcends all barriers!