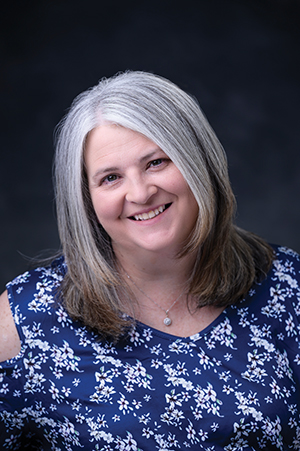 A combination of compassion and industry prowess have made Conway Corp. CMO Crystal Kemp one of the most admired marketing executives in cable.
When "Inside Out," the film about the complex interplay of human feelings, came out in 2015, Crystal Kemp took her entire team at Conway to the theater. It was both an entertaining outing and a teaching moment. "I love that movie," she says. "Who is at master control, and who gets to decide."
Recently, as she was reflecting on learnings from the past year-plus, she landed on a scene where Joy is trying to push away the pain as Sadness settles in.
"I can do that, I can cheerlead, but I can also be OK sitting in hard stuff and thinking it through," Kemp says. "And that's what COVID has done for us in a sense. It's OK for us to just say, 'This is hard. I wish it was different but it's not, so what are we going to do?' I'm not afraid to ask those hard questions and look for ways to have those hard conversations."
It's her combination of compassion and industry prowess that have rendered Kemp—who began her career at Conway in November 2000 as marketing and communications coordinator—one of the most admired marketing executives in cable. She sums up her work and life ethic succinctly: "I care about people. I care about our team, I care about our community," she says.
Kemp is finding the company's six core values—innovation, reliability, safety, satisfaction, responsibility, community—to be particularly meaningful as she leads her team and customer outreach during these unprecedented times. As of the end of July, Conway serves 21,893 internet subscribers and roughly 10,000 video customers in the city of Conway, Arkansas, where it also provides water and electric services.
"Everything we look to for decision-making has been rooted in our culture and the things we value as a company," she says. "We've been focused on making sure we are providing the service we want to provide to our customers, even if it had to look different, and make it as easy for them as it could be."
While Conway launched gigabit service back in 2015 in the downtown data district and in 2016 citywide to residential customers, during the past year it amped up messaging around it. The National Cable Television Cooperative (NCTC) honored Conway earlier this year for its "Always On" brand awareness campaign.
"When everyone went to working remotely and school was at home, we knew we could take care of them and never missed a beat," says Kemp, who notes a swath of customers have recently elevated their packages to include additional bandwidth.
Kemp's knack for community building and frank, open-minded communications has recently landed her in the spotlight of the greater independent cable industry. She was named to the MidAmerica Cable Board, where she's focused on the customer care sector.
At Conway, "I've always been focused on making sure we're not just sending out marketing messaging without the customer care team knowing what we are sending out and being able to support it," she says. Now, she's keen to support the organization's ability to bring together industry workers and elevate best practices. "Making sure MidAmerica can be a vital organization in bringing those people together… if I can cheer that on, that's something I'd like to do."
Kemp has also become a regular fixture on the ACA Connects website, offering a fresh amalgam of personal support and professional leadership via blog posts. A recent entry was titled "A Message of Hope To A Weary World."
The opportunity came about after she sent an email to industry peers lamenting not being able to see them in person at the annual Independent Show when it went virtual last year. "I sent an email to say, 'Here's what's on my mind and I hope you guys are doing well,'" Kemp says.
ACA Connects president/CEO Matthew Polka caught wind of the dispatch and reached out immediately.
"He said this would be really beneficial to a lot of people, and asked if I would care to write something he could put on their blog," she says. "I've always valued those partnerships, and I love to be a person who can be a little ray of… 'Let's think about this a little differently.' "
Noting Kemp has "the unique ability to combine traditional marketing elements with new and exciting digital media, all wrapped in heart, sensitivity and concern for her customers and for all," Polka says Kemp is at the top of her marketing game.
"The regular stories she shares with her colleagues in the industry always provide a dose of pleasant perspective in a busy world, plus just the right amount of much-needed encouragement," Polka adds. "She is a respected and hard-working colleague and leader, who is the best at what she does primarily because she works harder at being a better person every day."