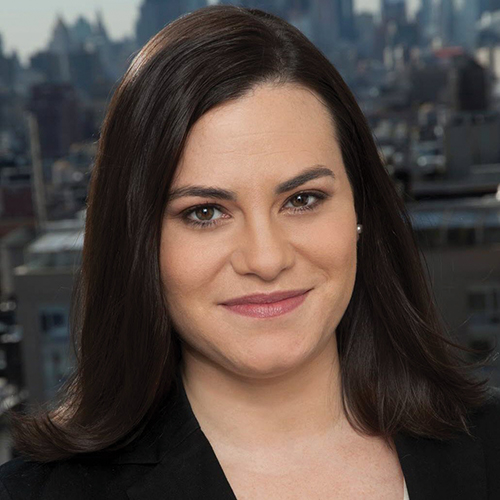 AMC+ is making big moves in the ad-free streaming market, ending 2020 with more than 6 million subs thanks largely to former BBC America executive director Thomasma. She leads the selection and curation of content for the service, among the company's most ambitious product launches to date in the summer of 2020. She's also worked to drive distribution, adding Apple TV, Amazon Prime, Roku and more to its initial deals with Comcast, DISH and Sling. Thomasma is proud of parent AMC Networks' focus on diversifying recruiting within its offices and on original productions. "I'm really proud of our partnership this year with a coalition of #ChangeHollywood supporters to launch Coded for Inclusion," she notes.
What's one way your company has broadened the recruiting process to ensure greater diversity?
At AMC Networks, we're focused on diversifying recruiting both within our offices and also on our original productions. I'm really proud of our partnership this year with a coalition of #ChangeHollywood supporters to launch Coded for Inclusion, a hiring platform from Staff Me Up with tools and technology designed to elevate visibility and promote access to job opportunities in media for historically underrepresented groups. An exciting step towards broader transparency and inclusivity in the hiring process.
How would you rate the industry regarding gender bias in shows/characters?
When it comes to gender bias in entertainment, there's no question we have more work to do. I do think there is an elevated awareness of gender inequity now that has prompted constructive dialogue and steps in the right direction across the industry over the last few years. And I'm encouraged by the wild success we're seeing from female-led productions. From the deliciously deviant, award-winning "Killing Eve," which was created, commissioned and continues to be led by an all-star cast of women in front of and behind the camera—Phoebe Waller-Bridge, Sally Woodward Gentle, Sarah Barnett, and of course Sandra Oh and Jodie Comer—to Valerie Armstrong's boundary-breaking (and hilarious) critique of sitcom gender tropes in "Kevin Can F**K Himself." I'm not sure that's something we would have seen on TV a few years ago.
What one female empowerment book do you think every woman should read?
"The Confidence Code" by Katty Kay and Claire Shipman. (And Tina Fey's "Bossypants" —you won't regret it!)
Best advice for someone looking to re-enter the workforce after a hiatus?
Your diversity of experience is exactly what will make you so valuable. Lean into the perspective you've gained and use your difference as a way to set you apart.