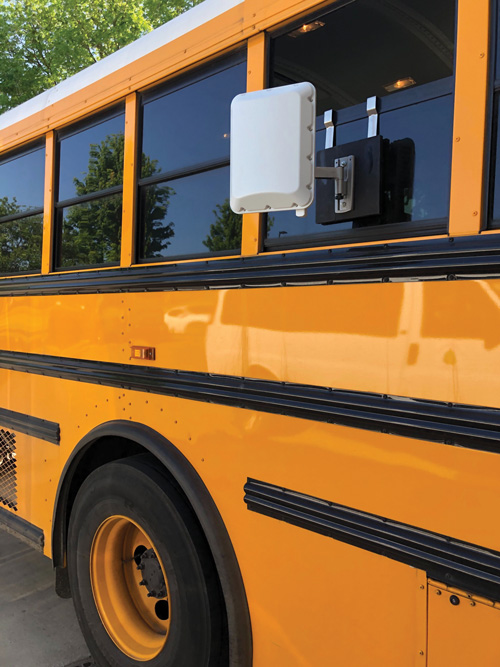 With the COVID-19 crisis, community outreach took on an even greater importance this year. CommScope rose to the occasion, putting in major time and dollars to helping students connect to the internet for virtual learning.
CommScope teamed with school districts, service providers and partners to extend coverage outdoors and equip school buses with outdoor access points with LTE backhaul and PoE switching. The buses were parked in strategic locations so that students could connect to the internet to complete school work. Importantly, Corning made sure to extend the WiFi so that children didn't need to get too close to the bus and could socially distance while working.
CommScope began this initiative on a donation basis to get communities up and running in April and then put another $1.5 million into the solution for about 100 school districts. It's calling the set-up "Drive-Fi," while those families taking advantage of the offering are calling it a lifeline in these unprecedented times.
In one Texas community with no wired internet, no landline options and questionable cellular coverage, wireless internet service provider Nextwave Wireless, in conjunction with CommScope, built a WiFi hotspot. Nextwave provided a WAN backdrop at a community center utilizing a CommScope Ruckus access point. The result is a connection that offers symmetrical speeds of 30Mbps, even greater than what Nextwave provides its highest tier residential service (25Mbps down/10Mbps up for about $115/month).
Other ways CommScope has stepped up include adding three free months of Ruckus hardware support automatically to customers' new and existing contracts, and even going so far as offer free support to customers with expired contracts during the program period. This translated to about $2 million in support over the next five years, and relief for more than 4,000 educational institutions.