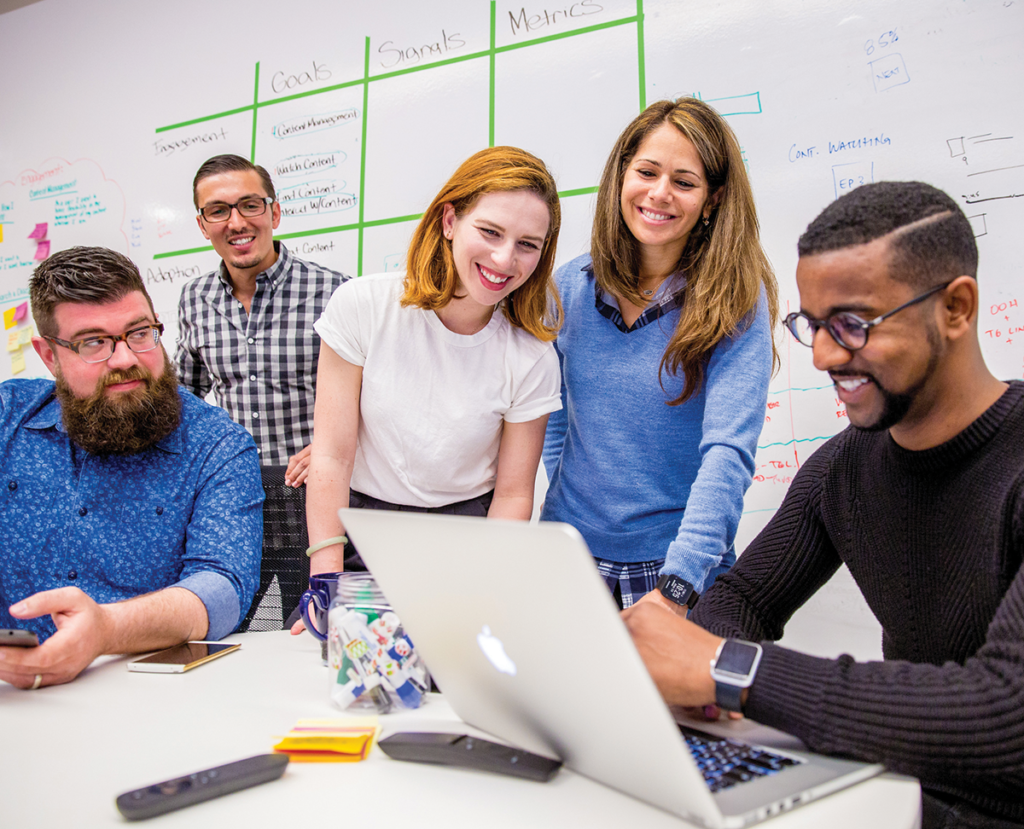 Nowadays, it's not enough just to get the top talent in the door. Companies that continue investing in their workers are reaping the benefits in terms of employee retention and satisfaction. At Comcast NBCU, giving employees access to additional training opportunities through the Comcast University and NBCUniversal Talent Lab programs have allowed the workforce to keep up with the latest internal innovations with the industry as a whole.
"We are always transforming and improving and as we think about how the world continues to evolve and become more technologically advanced, the skillset that we need from our employees, both from a technical perspective as well as a mindset perspective… that changes right along with it," Comcast NBCU SVP of Learning Shawna Erdmann says. "So having a learning organization that is adaptable and ever-changing and able to meet the needs of those learners is incredibly important."
The platform also offers level-specific and role-specific talent programs employees can enroll in to prepare for leadership roles. The level-specific programs allow employees to develop with and among peers, no matter what their function is within the company. Separate business units can also use the role-specific leadership programs to prepare managers for director-level leadership.
Comcast offers a Director Readiness Program for care operations, field operations, Comcast Business, and the consumer sales organization. Each of the programs runs between 6-10 months and incorporate a mix of classroom sessions, mentoring and projects designed to solve real business issues. Boot camps are also available to prepare employees for higher-level roles. In 2018, Comcast said 2,663 leaders completed these trainings.
"We are getting so much better at addressing leadership opportunities much earlier in career as an industry," Erdmann says. "I think by having those opportunities earlier in career, you learn faster and you're ready to take that next step when it comes available."
Collectively, Comcast NBCU employees report over 4.5 million hours of online, classroom and self-paced training per year. One of the most popular areas of study has been on growth mindset, according to Erdmann. Those courses help employees think of challenges as learning opportunities and transform the way they view failures.
Erdmann's next mission is to improve Comcast University's course curation for individual employees. "The content has to be customizable and served up in a way that's going to be most effective for that particular learner," she says.
To power that capability, Erdmann has been researching new technology around AI and machine learning so that Comcast's platform can become smart around what employees want out of the Comcast University virtual classroom experience. Eventually, those customizations could shape content based on individuals' learning style or when in the day they have free time to dedicate to the course. She's also excited about the prospects of virtual reality integration so that learners can receive hands-on experience, no matter where they are or what time of day it is.
– Sara Winegardner