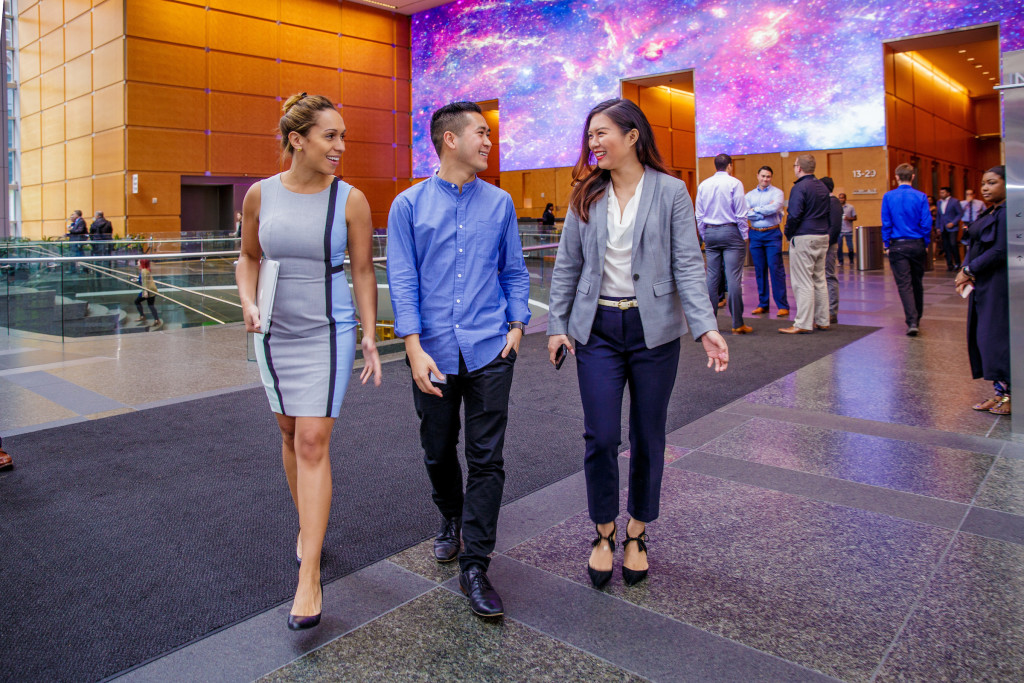 Talk in the boardroom about diversity and inclusion hasn't always been commonplace. But for Comcast and NBCU, making sure every voice had a seat at the table was a priority long before the two merged.
The combination allowed the two to bring together their resources and strengthen their diversity and inclusion efforts. A five-pronged approach to diversity and inclusion was put into place that would ensure the new company was filled with as many varying voices as possible. The five focus areas are governance, workforce, procurement, programming and community impact.
The goal was not to become complacent with the work the two had already done in the space. Instead, they aimed to develop a sense of progress and a plan to move forward. They hoped that would also give their employees another reason to stick with them through the merger and beyond.
"We're constantly trying to figure out how we can improve. And in this competitive landscape, it's a business imperative that we retain employees," says Comcast Corporation diversity and inclusion VP Juan Otero. "We are a better company because of it, and that's across the board in terms of our programming, our productivity, our innovation."
Having every voice at the table isn't just empowering for the employees. It leads to the creation of better products for Comcast's customers and a greater understanding of what's missing from its current offerings. When it came time to develop Spanish language commands for the X1 voice-activated remote, senior leaders were able to call on Comcast NBCU's Employee Resource Group for Hispanic employees and allies, Unidos, for valuable input.
"It's being able to figure out how to serve your customers," Otero says. "Whether that's the NBC side in terms of providing programming folks want to see… and we have this amazing culture shift in terms of social acceptance… Companies have to lead by example and they have to lead by action."
Anyone can be the judge of how far it's come since implementing the new approach. Comcast NBCU has made its data available to the public, opening itself up to criticism from the masses should it fail to uphold its promise.
"Part of that was holding ourselves accountable not just internally, but externally, and holding up to the world in our annual report 'here's where we are,'" Otero says.
Since 2010, there's been a 91% increase in the number of people of color at the VP level or above and a 63% increase in women at those levels, according to the company's 2018 Diversity and Inclusion report.
Along with the renewed approach to inclusion, Comcast NBCU created the largest corporate diversity advisory board in the US. The 24-member Joint Diversity Advisory Council is composed of national leaders in business, politics and civil rights from across the diversity spectrum, including women, Latinx, Native American, people with disabilities and members of the LGBTQ community. They come together twice a year to offer guidance to senior executive teams on the development and implementation of diversity and inclusion initiatives across the company.
"We share with them how our progress is and they give us great advice, and I think that's helped move the needle," Otero says.
It hasn't just been corporate that's been hard at work to make sure every voice is heard in the halls of Comcast NBCU. Nearly 32,000 employees in close to 150 chapters are involved in the company's diversity and inclusion Employee Resource Groups.
Those chapters are connected straight to senior leaders, allowing them to share their own perspectives on where greater strides could be taken to make the company as inclusive as possible.
Business units have also jumped onboard, taking it upon themselves to create their own committees on the regional level.
"It's this organic effort done by senior leaders who have accepted this culture and it really comes down to this culture shift that we've been microtargeting on to change the company," Otero says.
– Sara Winegardner