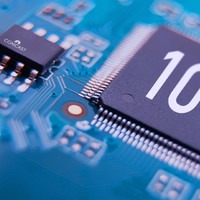 Comcast Delivers on Proof of Concept
By Sara Winegardner
Technologists are often unsung heroes, burning the midnight oil to bolster networks and expand capacity to make room for more devices and advanced services. And after years of ideating, problem solving and testing, the team at Comcast is leading the way forward when it comes to making 10G a reality for all. It's part of the work its engineers have been doing since the company's early days to ensure customers can get the service they want whenever they want.
"When we look at the path to 10G, it is about the optionality of what the customers want. We've built a platform that is able to deliver multiple-gigabit symmetrical off of fiber or off of coax and to do that seamlessly," Comcast Cable EVP/Chief Network Officer Elad Nafshi says. "Speed is one thing, latency is another. Now how do we create the absolute most optimal delivery?"
The technologists at Comcast view the last 18 months as a period of heads-down development that focused on how to bring together the final pieces of the 10G puzzle and give it life. In April 2021, Comcast completed the first-ever live lab test of the Full Duplex DOCSIS system-on-chip device that opened the door to multigigabit symmetrical speeds on its HFC network. In January 2022, the provider utilized a Full Duplex DOCSIS 4.0 system-on-chip cable modem built by Broadcom to deliver symmetrical speeds faster than 4 Gbps in a world-first lab test. And in April 2022 during a 10G showcase at CableLabs headquarters, it achieved a complete 10G connection on a live network with download speeds exceeding 8 Gbps and upload speeds faster than 5 Gbps.
"We've removed the doubts about our ability to deliver. We've shown it in a production-like environment, so that's behind us," Nafshi says. "It's a whole other thing to deliver across a network the size of us. We have over 60 million homes passed across the U.S., and that is a completely different burden."
Nafshi is adamant that the company wouldn't have been able to get this far without help from its army of partners including Broadcom, CommScope, Harmonic and Intel. They'll be working in tandem with Comcast to ensure the equipment needed to deliver 10G symmetrical speeds to customers is available when the network is ready to go. But not all of the upcoming work is in the network. Quite a bit of energy is focused on Comcast's frontline employees and field technicians so that they can help customers understand the advancements coming to their internet service as well as quickly solve any problems that arise post-deployment.
"We're actually neck deep into it right now. But these are the types of things that candidly are ahead of us," he says. "It's working. It's going to work, how do we get it everywhere?"
The hope is that embracing and deploying hollow-core fiber will help Comcast figure out how to do just that. Compared to traditional fiber where laser light travels over a solid glass core, hollow-core fiber is empty inside with air-filled channels. According to Comcast, data travels 150% faster through these fibers than on glass-core fiber networks and latency is 33% lower through hollow-core fiber.
"It's yet another tool in our chest as the network continues to evolve," Nafshi says. "We build to hundreds of thousands of new homes every year, and as we continue to look at our architecture going forward, not just on the access side, but also on the core network side, how do we take advantage of these bleeding edge optical innovations that continue to evolve?"
Fast Facts
50,000 new route miles of fiber were added to Comcast's network from 2017 to 2021
88% of U.S. households are served by 1 Gig speeds, up from 4% in 2016, according to FCC data
$131.7 billion is the amount in cumulative GDP that 10G networks are expected to generate in economic benefits, per Telecom Advisory Services