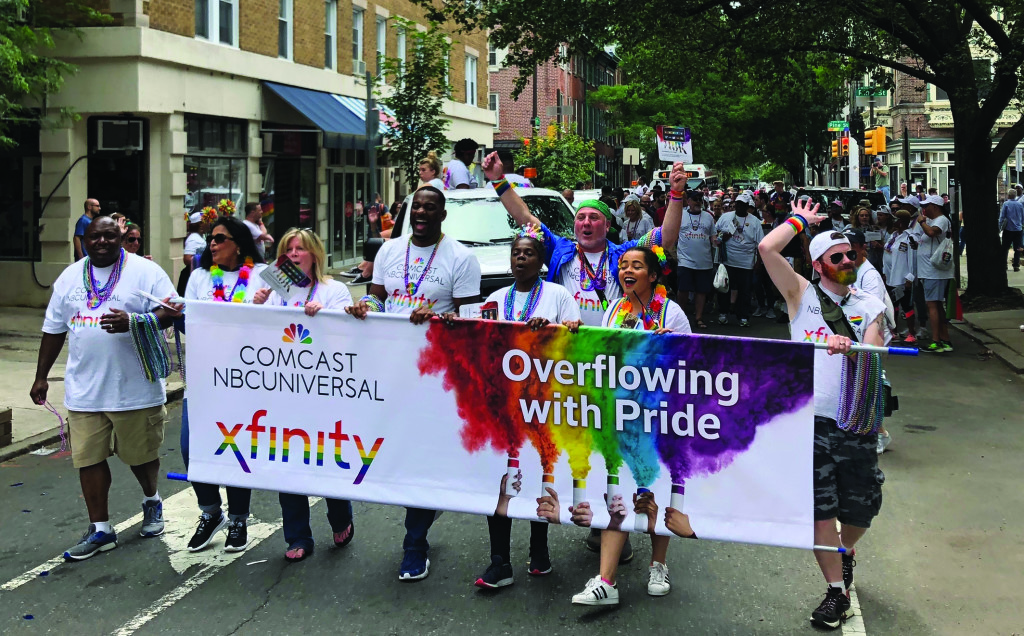 Even a decade ago, business conversations around diversity and inclusion in the workplace did not always extend to the LGBTQ community. But from the start, the executives at Comcast NBCU recognized that they couldn't leave LGBTQ individuals out of the inclusion equation.
"It always was part of our [diversity and inclusion] efforts. We could not have a truly inclusive workplace without including the LGBTQ population," says Comcast Corporation diversity and inclusion vp Juan Otero.
Corporate efforts have been focused on how to make sure folks know that it's more than okay to bring your authentic self at work. In order to effectively recognize and understand the needs of their employees, inclusion efforts such as confidential, voluntary self-identification surveys have been implemented for people with disabilities, veterans and the LGBTQ community.
Employees throughout the company have subscribed to the corporate mindset, getting involved in creating a safe space with Comcast NBCU's OUT ERG. Approximately 4,500 people are current members and ally participation has been strong throughout its history.
"People are coming to the table, but it's always been a part of the tapestry," Otero says.
Where Comcast NBCU has truly been a trailblazer is in its support for the transgender community. One look at the company's employee benefits is more than enough proof. For years, its national healthcare plans have covered gender confirmation surgeries and it has recently increased its resources by rolling out a Center of Excellence focused on the health and wellbeing of transgender individuals.
Looking forward, Otero says Comcast is focused on bringing "more education, more engagement, more awareness" to the workplace on LGBTQ issues.
"As you look at the changing landscape, you have to be rigidly flexible in terms of social change and how do you deal with the evolving nature of your employees and your customers," Otero says. "We're proud of the work we've done, but we're constantly looking at how we can do more."
– Sara Winegardner