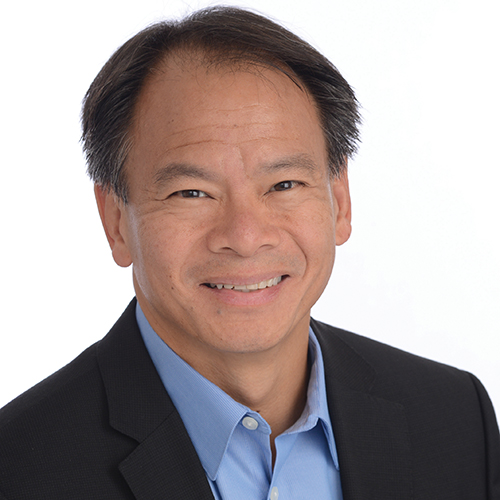 The Why? Cheng recently assumed an expanded role leading HR for the Xfinity consumer business. With the rising anti-Asian sentiment taking place in the U.S., he has been active within Comcast and externally in promoting awareness, education and understanding to improve the situation. He serves as National Champion for the Comcast Asian Pacific Americans ERG and he facilitated a panel hosted by the College of William & Mary on Strengthening the Asian Pacific American Community.
He Says… "We've all had different experiences that shape our beliefs and actions. That said, there are behaviors and actions that are acceptable and unacceptable."
Book I wish Everyone would read: "Parting The Waters" by Taylor Branch
What community support initiative has your company championed that you're most proud of? Among the many community impact programs Comcast does, Internet Essentials stands out to me. This program is an affordable, high-speed broadband offering for lower income consumers that has connected millions of people that would not otherwise have had high speed internet access for more than 10 years. Internet Essentials became even more critical during the pandemic as many pivoted to work and learn from home. It's great to see how much the program has benefited millions of Americans and is also a highly successful commercial offering.
What TV series or movie inspires you? I grew up in the era of the "Star Wars" movies and am still a fan today. I love the classic struggle of good versus evil, the resilience of people, the power of a movement, the belief and practice of a higher power with "the force" and, of course, the diversity of characters with humans, alien species and even robots.
How can leadership best support DEI? Leadership can support DEI through a combination of modeling inclusive behaviors, creating a culture that enables psychological safety and allows all colleagues to thrive, playing an advocacy and sponsorship role for diverse talent, and taking an active interest in learning about different cultures and points of view. We have a saying at Comcast "you don't have to be it, to be in" which is a reference to encouraging anyone to participate in an Employee Resource Group even if they are not from the same background.
Coworkers describe me as… driven, committed, accessible and curious.
How inclusive is your recruitment and talent development? Being an HR leader, I have the responsibility of recruiting and developing a diverse team and a diverse organization. I strive to have my HR team be a model of diversity for the broader organization. I work closely with the top leadership of my business and our HR team to have mechanisms to increase the diversity of our talent pool, reduce unconscious bias, and ensure that teammates receive the feedback and coaching we all need to grow and develop.
Advice for productive conversation about race in the workplace: Be curious and open to others' perspectives. We've all had different experiences and backgrounds that shape our beliefs and actions. That said, there are behaviors and actions that are acceptable and unacceptable. Sometimes we are not always clear on the difference between intention and impact in the workplace.