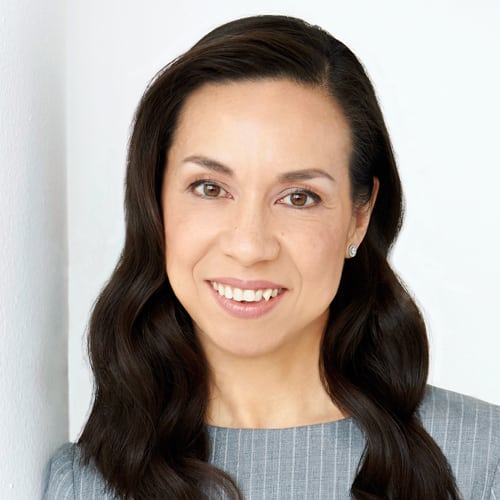 Years in Cable: 12
Education: BS, Computer Science, Bucknell University
A licensed sake professional, Shibata knows all about combining the right ingredients to make the perfect concoction. That's the same sensibility she brings to her role overseeing NBCU's cable business properties. She was instrumental in overseeing deals for taking majority stakes in Craftsy and Priv a little over a year ago. Rebrands and expansions, like everything else in television, have to make financial sense so Shibata kept a particular close eye on Sprout rebranding as Universal Kids, as well as Oxygen's move to becoming a crime destination network with programs including "Cold Justice" from Dick Wolf.
The biggest innovation in media/broadband over the last year? The introduction of virtual MVPDs like YouTube and Hulu TV
If you wrote a "Black Mirror" episode, what dark side of technology would you explore and why? The impact of home listening devices like Alexa and Siri. What are they actually hearing in people's homes, and what do they do with that information?
Your favorite restaurant? Yopparai on Manhattan's the Lower East Side—owned by my husband and me!
What product or service could you not live without? SoulCycle
What's the first thing you read in the morning? NY Times app
Last show I binged not on my network(s)? "UnREAL"
Favorite podcast? "10% Happier with Dan Harris"