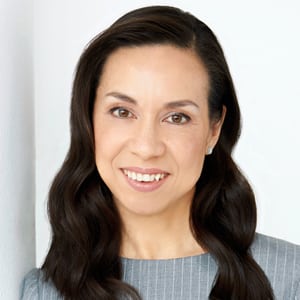 Shibata has been busy. She was involved with NBCUniversal's largest movie acquisition in history—all eight "Harry Potter" films will air on USA and Syfy starting in 2018—and her financial rationalization was pivotal to repositioning the Oxygen and Sprout (now Universal Kids) brands. Advocating for a business model including more premium content and greenlights, Shibata was instrumental in negotiating deals to acquire majority stakes in Craftsy and the app Priv, and led the functional integration of those businesses with NBCU Cable Entertainment. While Shibata usually turns to exercise to reduce stress, she recently discovered the benefits of meditation. "I find it's a great way to clear my mind at the end of a busy day."
What industry topic do you think will dominate industry headlines in 2018 and why?
I think the industry will continue to be challenged to maintain and attract subscribers, due to the rise of alternate viewing platforms. However, many players in the industry are already experimenting with new and creative product offerings for viewers. I hope that we'll see many headlines about new products that give viewers the ability to consume content where, how, and when they want to view it.
What famous woman, living or deceased, would you like to have dinner with?
Hillary Clinton—despite her challenges and critiques, she is a strong role model for women everywhere.
Best advice for relieving stress?
My go-to stress reliever is exercise! But I've also recently discovered meditation, and I find it's a great way to clear my mind at the end of a busy day.