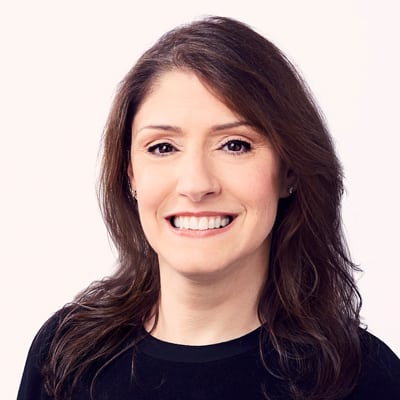 Miller has consistently upped the content slate of the well-regarded kids network, while also working hard to embrace kids in other areas—from games and apps to mobile and web. And as the audience ages out of Cartoon Network, she tries to keep them in the family with the edgier Adult Swim. She's especially proud of Cartoon's popular series "Steven Universe." It "has been embraced by people of all ages and genders for the way it exemplifies heart, empathy, humanity and love," she says.
How can the industry do a better job of recruiting women and ensuring they have a path to senior positions?
I think as an industry we have to do a better job of making sure there's more balanced representation across the board, not only as it relates to gender, but also race, ethnicity and backgrounds overall. Start with incorporating more intentional hiring practices within organizations to ensure there's diversity of all forms at all levels of the company and that your audiences and consumers are reflected in your conference and board rooms.
What advice would you give your 13-year-old self?
To my 13-year-old self — or to any young person thinking about their future — I would say "be open to opportunities and be prepared to say yes." Throughout my career, I've kept my head down and done my work to the best of my abilities, and it's opened doors for me that I would have never imaged or been able to anticipate. I'll also add "make sure you're never the smartest person in the room" rather be focused on "surrounding yourself with people who are smart and kind."
Which current shows best reflect the kind of women's roles you like to see and why?
Not to sound too self-promotional here, but my honest answer is Steven Universe, which is an animated series that has been embraced by people of all ages and genders for the way it exemplifies heart, empathy, humanity and love. Each of the Crystal Gems are fantastic representations of different kinds of women and I personally aspire to different elements of each of them.
Then there is, Fleabag. It's unapologetically authentic and original and very much pushes against traditional female roles on screen. Not to mention, the incredible talent of Phoebe Waller-Bridge writer, director and actor. Trifecta of what women are capable of in front of and behind the camera.