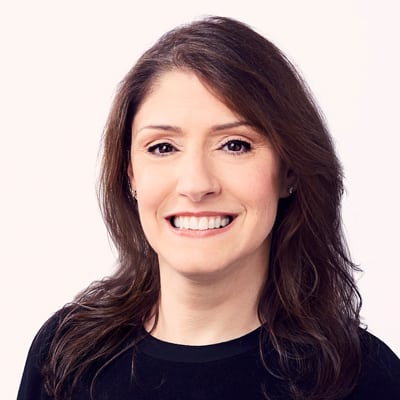 Shepherding Cartoon Network and Adult Swim to more Emmy nominations in the animation category than any other network, Miller also successfully launched two new series this year and announced an upcoming project with Amy Poehler. "The ability for niche content to deliver greater, more meaningful engagement is very potent," she says. "We see it play out on everything from 'Rick and Morty' to 'Game of Thrones' to 'Fortnite.'"
Do you see any potential backlash to the #MeToo/Time's Up movements?
It is inexcusable for the answer to be anything other than NO.
Who is an inspirational woman you admire, and why?
Laurene Powell, if you don't know who she is, that's part of her superpower. I admire her for quiet investment, persistence and focus on solutions that drive long-term social impact, advocacy and change. She uses her considerable resources to drive outcomes for many, not press for one.
What's been the most dramatic change in your sector of the business today vs. three years ago?
Niche is the new mainstream. Powerful fandom can supercharge a show beyond any one screen and or moment. The ability for niche content to deliver greater, more meaningful engagement is very potent and we see it play out on everything from "Rick and Morty" to "Game of Thrones" to "Fortnite."