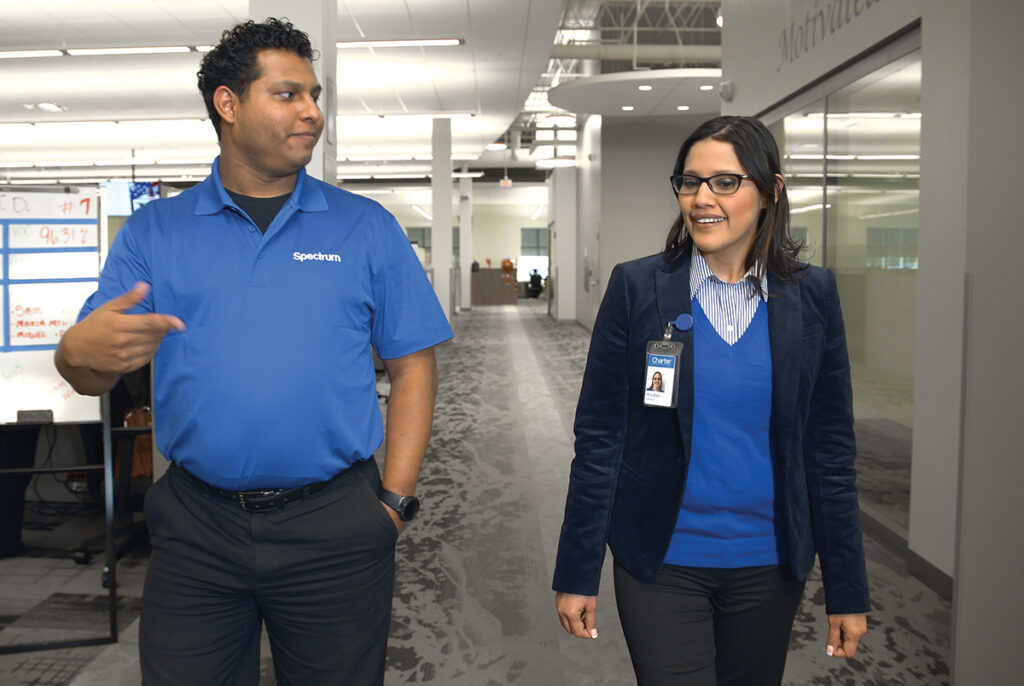 With growth in mobile and even video over the past year, Charter Communications sets a high bar.
In May, a rather significant Charter Communications milestone passed relatively unnoticed. The operator hit the five-year anniversary of its acquisition of Time Warner Cable and Bright House Networks. Perhaps the fact Charter was able to quickly deliver on M&A promises and quiet those worried about integration is the reason that few noticed the occasion. As for the Charter team, they have been too busy moving forward to look back. However, if they did, they'd see a stock price that's climbed more than 250% since the acquisitions closed.
The past year and a half has been one for the record books for Charter. It has continued to beat expectations on broadband additions, with total internet customers surpassing 29 million at the end of second quarter. It even managed to grow its residential video customer base in 2020, while its peers posted declines.
The operator accelerated self-installations from roughly 50% of sales at the end of 2019 to about 90% during the peak of the COVID-19 pandemic. That figure now consistently hovers around the 80% mark. It added more than 450,000 new customers through its 60-day free broadband offer for families with students and teachers and forgave more than $85 million in overdue balances. Internally, it made a commitment not to lay off or furlough employees early on in the pandemic and pledged to raise its minimum starting wage to $20/hour by 2022.
Charter CEO Tom Rutledge credits the company's employees and network for its success over these path 18 months. "As a critical services provider we never closed. Our employees rose to the challenge and their commitment and hard work kept customers connected and brought millions of new internet customers onto our network," he tells CFX. "Since 2016, we invested over $40 billion in infrastructure and technology. This includes investments in our fiber backbone, and customer-facing projects like Charter's conversion to digital self-service and installation capabilities. Because of these investments we were able to provide exactly what our customers need—reliable high-speed internet with enough capacity to support the highest of bandwidth activities."
John Bickham, Charter's president and COO, believes part of the success during COVID-19 came down to doing a better job than competitors. "We were willing to do what we had to do to get [customers] installed, to fix their service-related issues, to deal with their inability to pay," he says. "The interesting thing is, while we were doing that, we continued to do everything else that we normally do. We kept building plant. We kept building and opening call centers. And we augmented the network in a substantial way because of all the growth."
More growth is coming, with Charter committing to extend its network to an FCC-estimated one million-plus unserved customer locations in 24 states over the next several years. It's a $5 billion commitment, offset by more than $1.2 billion in awards from the FCC's Rural Digital Opportunity Fund auction. "We just see it as an opportunity to do well for Charter and do the right thing actually in the country, because ultimately, broadband will change who's willing to live in rural America," Bickham says. "We think that's good for Charter. We think that's good for America."
Bickham is gearing up to retire at the end of next year, but in the meantime, he's not slowing down. Charter has put a major emphasis on growing Spectrum Mobile, believing it has the same sort of potential as landline phone did when first introduced by cable operators. The Spectrum Mobile business ended 2Q21 with 2.9 million lines.
"The cellular business is a mature business," Bickham says. "And it has high prices. It's a little like the landline business. When we got into that in the early 2000s, the average bill—I'll never forget looking at it—on Long Island was $55 for a landline. I bet nobody pays $55 anymore, even if you don't have cell service and insist on a landline." He's hoping to get customers to take a closer look at their mobile bills, with Charter putting a calculator online to show consumers how much they can save by switching to Spectrum's offering, which uses a Verizon MVNO. "We're not in any line of business where we don't intend to win," Bickham says.
It's that sort of competitive fire that's made Bickham the right-hand man to Charter CEO Rutledge for decades. "We've worked together for 30 years at Time Warner Cable, Cablevision and now Charter. He is a brilliant operator and it has been a really great experience working with him all these years," says Rutledge. Similarly, Bickham has worked with many on his team for years, spanning various companies. "We have very talented executives who have worked with John, and learned from him, and because of that the company is well positioned for continued success for years to come," Rutledge adds.
Bickham credits company leadership—the supervisors, managers, directors, vice presidents—for rising to the challenges the past 18 months have brought. One of those leaders is Anabel Chavez, Charter's VP of customer service, overseeing its McAllen, Texas, call center. Call centers play a huge part in Charter's strategy, with the company fulfilling a 2016 merger commitment to bring all of Time Warner Cable's offshore call centers back to the States. The McAllen center is a cornerstone of that promise, with the state-of-the art, bilingual facility opening its doors in 2017. It started with 250 employees, but has grown to nearly 900 today, all of whom are bilingual.
"Our focus is really on providing an effortless customer experience in the language that our customers prefer," says Chavez.
Stopping the outsourcing of call centers is just the beginning. "We also recently announced plans for a customer chat hub in El Paso with more than 500 representatives, and with more chat team members in additional locations," she says. "One hundred percent of our customer chats are actually handled in the U.S. today, with a goal of bringing all customer chat in-house by mid-2022." This is important, with Charter reporting that more than 60% of customers by 2Q21 are engaging exclusively via digital means when they have a service question or issue.
While there are stories nationwide about staffing shortages, Chavez feels her department is in a good place, helped by Charter's minimum wage increase, benefits and a strong employee progression plan. In McAllen, 98% of promotions are within the site. A new call center rep can progress from Rep 1 status to Rep 2 in nine months, and then receive another promotion to Rep 3 in another three to six months.
"I feel that [call centers] are undervalued in terms of their growth opportunities…Representatives can develop into a lead a supervisor or manager, a director," says Chavez, who started working in a call center while studying to be an attorney. She fell in love with the fast-paced environment and constant change, opting to abandon law school. "When we have new hire employees join us, I enjoy sharing my story and how much career growth is available to them within a call center."
There's plenty ahead for Charter, including a plan over the next few years to execute an inside-out strategy with small cells attached to existing network using unlicensed and licensed spectrum. The company recently purchased 210 CBRS priority access licenses in 106 counties across all its key DMAs. And that's the stuff that's planned for… Given COVID-19, everyone's learned to be ready for the unexpected.
"Life keeps going, and things keep changing. You just have to adapt," says Bickham. "You have to keep your priorities right and your employees top of mind. When you have a committed employee base, you have a good chance of being successful in stressful times."