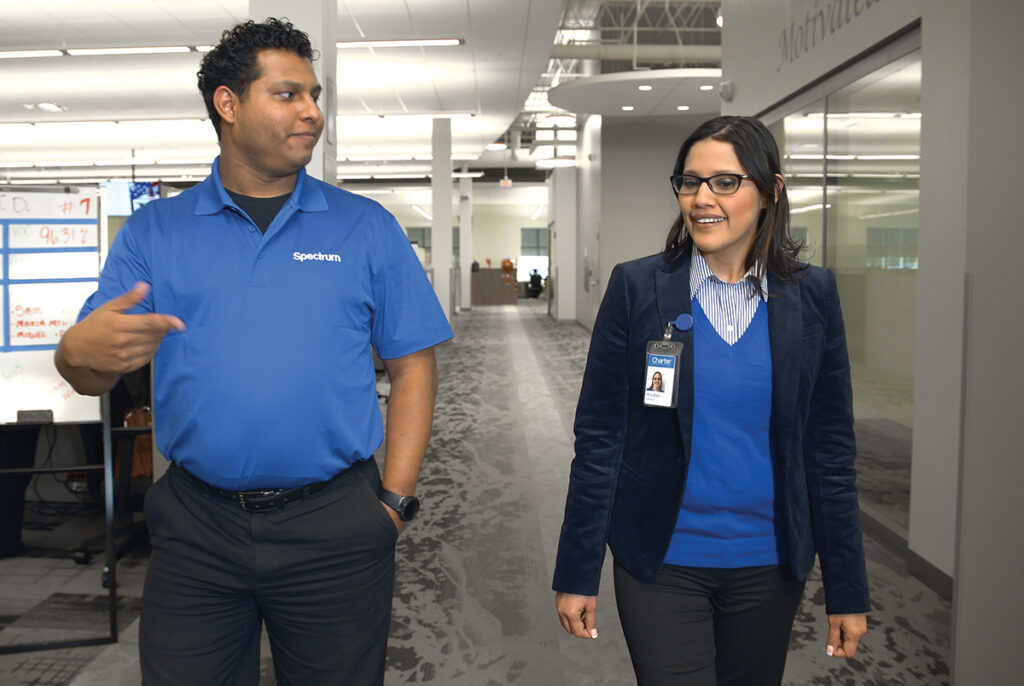 Established in December 2014, Spectrum Housing Assist has the noble, ambitious goal of improving 25,000 homes by the year 2020—and the company is well on its way.
Charter partners with Rebuilding Together, a national nonprofit dedicated to transforming the lives of low-income homeowners by improving the safety and health of their homes and revitalizing communities. "Charter and Rebuilding Together provide home renovations and Safe and Healthy Home Kits for free to eligible low-income individuals and communities," says Rebuilding Together director of corporate engagement Jessica Reid. "Since 2014 over 2,000 Charter volunteers have donated over 12,000 hours of their time to improve 8,144 homes. Charter is a national partner that makes a real difference every day." In fact, the program will reach the halfway point of 12,500 homes improved this year.
Rebuilding Together helps select the homes and is responsible for the initial consultation with homeowners. Charter's requirement is that they are located within the company's footprint. The organization provides Charter with a scope of work for the day that's realistic for 25-30 volunteers to tackle on a Saturday. "Then our job at Charter is to get our Spectrum volunteers engaged to find out what their expertise is—even if they have no expertise, it's fine. We don't require that you have a skill set to do this because a lot of it can be taught," says Charter director of corporate social responsibility Kirsten Young. Much of the time the group is working on beautification projects, such as painting or sprucing up flower beds, but volunteers could also be tasked with installing a wheelchair ramp or outfitting a home with a new air conditioner.
As one would expect, the hands-on nature of the activity adds to the reward. But it's also an excellent exercise for Spectrum employees as it brings together folks who work in the office with technicians in the field. "When you get to know the different folks who make your company run, you can do your job better. You're essentially helping someone else and that's a feel good moment that you can take back to your everyday work," says Young.
There's a business tie-in as well. "We're able to connect that philanthropic give back to our business: We improve homes with Spectrum Housing Assist, but Spectrum services are also in your home. Connecting that to the business is essential for our corporate social responsibility efforts," says Young.
The Charter corporate social responsibility team—comprised of a vp, three directors and a manager—was only established postmerger, so there's plenty of room to grow. Stories of each home improvement are posted on Charter'si ntranet to get people excited about volunteering across the company's 41-state footprint. Young stresses that this is just the beginning for the team. "We're looking to add more very soon. So keep an eye out."
– Kaylee Hultgren
FAST FACTS
As of May 5, 2,428 volunteers have improved 9,111 homes through Spectrum Housing Assist, volunteering 13,774 hours of their time.
The program's goal is to impact 10% of the 250,000 low-income families in Charter communities living in homes deemed unsafe and unhealthy by HUD.
Charter Our Community, as the program was originally called, is Charter's first national philanthropic initiative.