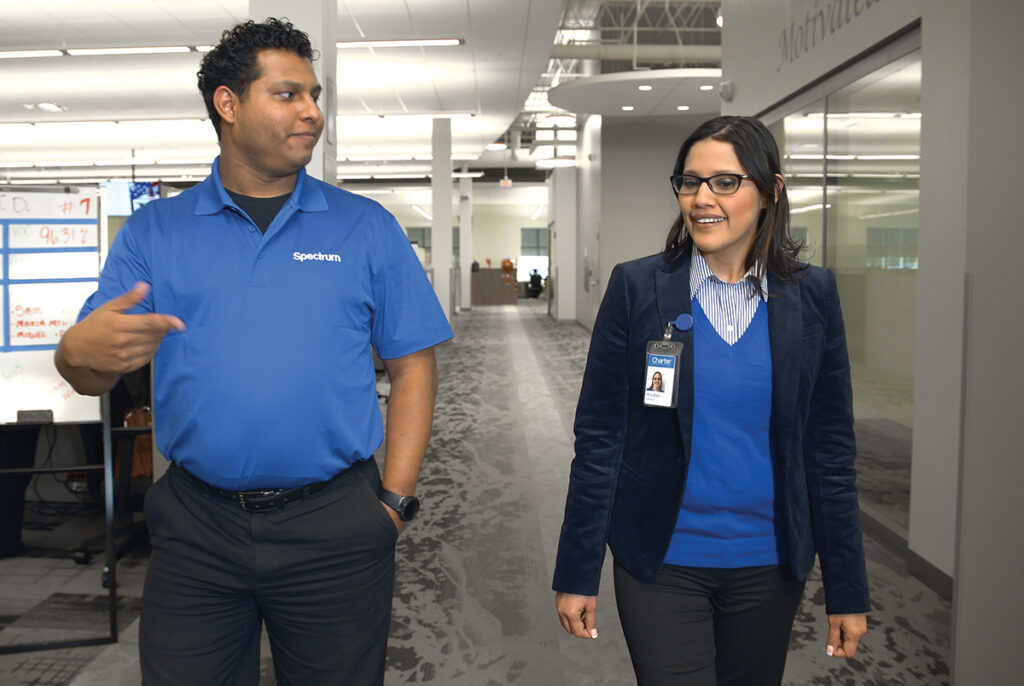 From its veterans hiring initiative to a commitment to raise employees' minimum wage to $15, Charter Communications has established itself as a corporation that understands the business of business isn't simply business.
This year, its signature initiative, "Spectrum Housing Assist," raised its goal of making 25,000 homes in Charter's footprint safer and healthier by 2020 to 50,000. In the wake of Hurricanes Harvey and Irma, Charter committed more than $2.7 million to hurricane recovery efforts, and employees joined with community members to rebuild homes impacted in Rockport, Texas, and Melbourne, Florida. Last year, the MSO launched the "Spectrum Digital Education" program, with an initial $1 million commitment and a plan to increase broadband adoption and access to digital literacy by supporting organizations that educate community members on the benefits of broadband.
"Charter and our more than 95,000 employees are part of the communities we serve and our main philanthropic programs are designed to support those communities, making a meaningful lasting impact on people's lives," says Charter senior EVP David Ellen.
The MSO has proven itself to be a leader on issues such as privacy, with CEO Tom Rutledge penning an op-ed calling for Congress to pass opt-in legislation in the wake of the Facebook-Cambridge Analytica scandal. "As a company with over 95,000 employees that has the privilege of providing Internet service to 22.5 million homes across 41 states, we at Charter have an important stake in this conversation," he wrote.
Charter has embraced the notion of leading by example, committing when it announced its $78.7 billion transaction to buy Time Warner Cable to bring jobs back to the US. Last year, Rutledge appeared with President Trump in the Oval Office to announce a commitment to $25 billion in broadband infrastructure by 2021.
"To date we have added thousands of jobs here—good jobs providing competitive wages and comprehensive benefits, including health insurance and retirement benefits, as well as education assistance," Ellen says. "Earlier this year, we also committed to raising the minimum wage for all employees to $15/hour by early 2019. A large portion of Charters' workforce is paid hourly, and this commitment to raising the minimum wage enhances our efforts to develop a highly-skilled, diverse and locally based workforce."
An important part of the company's expansion includes veterans, which comprise 13 percent of Charter's workforce. Chief human resources officer Paul Marchand testified before the House Veterans Affairs subcommittee in the fall, noting that veterans' skills are a good fit for the company. "They bring efficiency and a mission-oriented mindset that is effective across all business units and in varying levels of the company including executive leadership," he said.
Last year, Charter joined a Career Resource Center in Fort Bragg to help recruit, train and hire service members finishing their military service. It also launched the Broadband Technician Apprenticeship Program, certified by the Department of Labor, which gives enrollees thousands of hours of on the job training and the opportunity to receive Apprenticeship Certification. "There are 1,000 technicians enrolled in the program, and in May we announced that we are expanding it to all 41 states in which we operate," explains Ellen. "Veterans who participate in the program are able to receive GI Bill benefits while they earn a paycheck from Charter and build their careers with the company."
– Amy Maclean
Fast Facts
Spectrum Digital Education and Spectrum Housing
Assist make up Charter's overall corporate social responsibility effort, which was recently branded Spectrum Community Impact.
In Spectrum Digital Education's first year, Charter received more than 200 eligible grant applications and awarded grants totaling approximately $400,000 to 17 nonprofits.
By June's end, Spectrum Housing Assist had improved 19,431 homes with the help of 4,869 Spectrum employee volunteers, for a total of 30,288 volunteer hours.