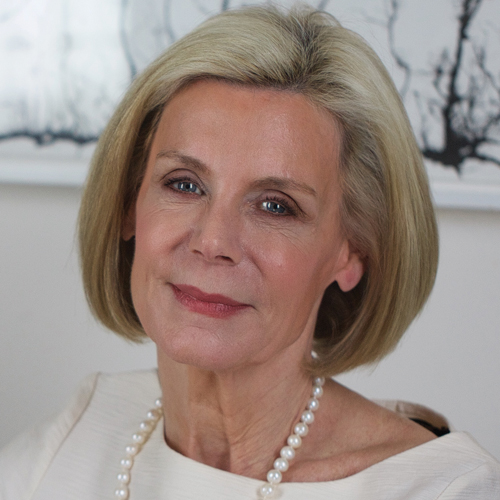 More than 20 years ago when Rasenberger established her consulting firm, few could've predicted the mass evolutions the industry would undergo. Today, as a trusted source she continues to help indie television networks launch on cable/satellite, OTT, mobile and other emerging media platforms. Offering a full range of services from business development, distribution, marketing and outsourced network operations, Rasenberger Media has advised more than 75 media companies in the US and counting. Her suggestion for today's workplace? "We need to create environments that make it easier for men and women to share parenting duties."
How can the industry do a better job of recruiting women and ensuring they have a path to senior positions?
When I entered the cable industry after college, it offered leadership opportunities for women when other industries did not. That said, we still have much to do in advancing women and achieving true gender parity, with a focus on the following:
Recruiting: Start by setting "aspirational goals" for gender equity through recruiting. Goldman Sachs, by example, announced this year that "half of its new analysts and junior bankers must be women". They have focused on achieving gender equity over time, by setting goals and incentivizing better recruiting and advancement practices. The media industry should take a page from their book.
Workplace culture: Institute and subsidize supportive parenting and childcare policies. Women should not be forced to make a choice between work and raising children. We need to create environments that make it easier for men and women to share parenting duties.
Wage equality for similar work: We need to enforce wage parity for women. There is literally no job where a man should command a higher salary for the same work. Zero. The media industry should look to the Nordic countries for inspiration, where true income parity already exists.
What advice would you give your 13-year-old self?
When I was 13, I marched in DC in protest of the Vietnam War. Last year, at a rally for gun control I attended in DC, I noticed that young protesters were doing more than just marching. They were actively registering people to vote because real change happens thru legislation, not simply by marching. My advice to my 13 year old self: If you want change, make it happen. Never blame others; take responsibility. Don't sit on the sidelines. Be all in, or get out. Commit.
What current show best reflects the kind of women's roles you would like to see and why?
"Madam Secretary/Madam President": "Madam President" is a great role model for women today. She has a "kick ass" job—the highest office in the country—and is a loving and engaged mother, wife and co-parent. She is humble, principled, authentic, smart without being arrogant. She has a strong moral compass. Whether resolving a major international crisis with world leaders or dealing with a thorny parenting issue, she is consistently thoughtful and fair, and demonstrates that compromise – at home and at work- is important in successful negotiations. She shows that it's complicated for women to "have it all", but having a supportive partner and true co-parent can help make it possible.