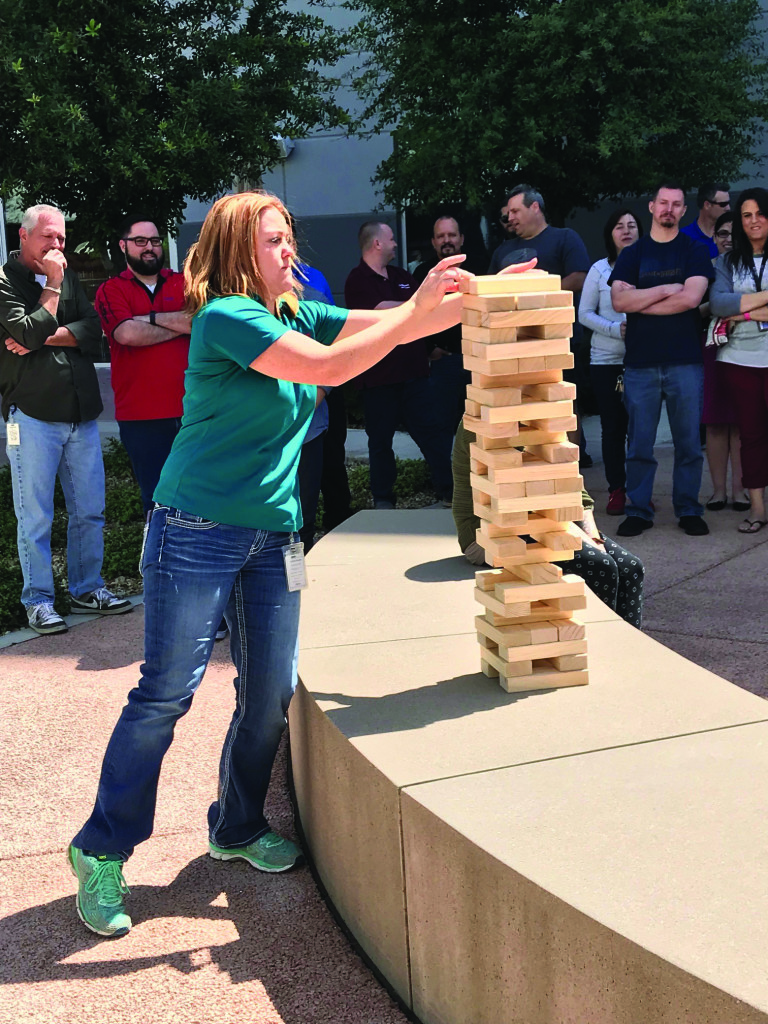 It's hard to find good talent these days. It's even harder to keep it. But somehow, Cable ONE has cracked the code on how to attract the best of the best and keep them coming back to the office.
And it has done that at a time when employees, especially millennials, are choosing to shorten their stints at each company. The median time spent in a position by a private worker was only 3.8 years in September 2018, according to the US Department of Labor. Cable ONE's median is 8 years.
It all starts with the surveys. For more than 15 years, Cable ONE conducted an annual associate satisfaction survey to identify its strengths and weaknesses. Last year, it decided to transition back to monthly surveys, allowing for a more continuous feedback loop to take shape and to gain a better understanding of what's important to its employees.
To fight against the "company hopping" that's become more popular with younger generations, Cable ONE started a conversation with its employees about what was most important to them. It ultimately boiled down to three things: flexible work schedules, social responsibility and opportunities for continuous education and training.
So Cable ONE got to work. It responded by offering different options when it comes to schedules and shifts as well as allowing telecommuting for certain positions. Social responsibility and outreach has always been a part of the company's DNA, but it shifted its Cable ONE Cares program into an even higher gear. Most recently, it added an "Angel Day" to its associate benefits package, giving associates eight hours per year to take off from work to contribute their time and talents to nonprofits.
For those looking for opportunities to continue growing professionally, Cable ONE partners with an online learning company to offer thousands of free classes and programs in areas including technology, business and management. Tuition reimbursement is offered, and employees are offered opportunities to participate in programs such as the Center for Creative Leadership and those offered by WICT, including the Betsy Magness Leadership Institute.
The hard work pays off. Cable ONE's "Stronger Together" initiative brings together all of its associates into an annual incentive program. Every associate works toward the strategic metrics set at the beginning of the year, and they share in the company's success by receiving an annual bonus based on the company's performance.
And sometimes it isn't all about the fancy initiatives and formal benefits. It's just about coming to work and having fun with the rest of the team.
"We hold fun contests throughout the year, we celebrate our wins and we recognize our outstanding associates monthly and yearly," COO Mike Bowker told Cablefax. "I'll be honest—food, giant Jenga, miniature golf, karaoke and dance contests play a role."
The dance-offs, the surveys, and the Angel Days come together to create an environment that's a little easier to come back to every Monday morning. Cable ONE has been working since the early days to make the office a fun place to be, and it's only going to continue towards that mission into the future.
"We would love to hear our associates say that they really like working for Cable ONE, that they're engaged in what they do here every day and that they're having fun along the way," Bowker said. "We have a very unique culture that hasn't changed despite our continued growth—our associates know that we care about them, that we value their feedback and contributions and that we work hard to create a company that they are proud to be a part of."
– Sara Winegardner