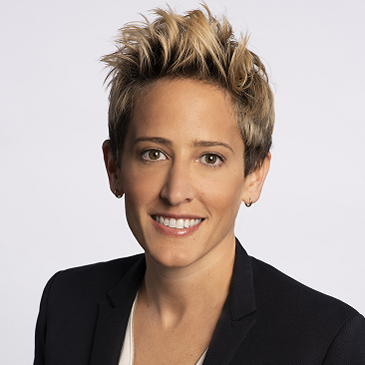 Kaplan ushered in a kids and family unscripted and digital renaissance at Paramount, adding more than 75 million new global subscribers for Nickelodeon and Awesomeness. A risk-taking innovator, she encourages team members—especially women—to share original ideas at her biweekly All Hands meetings and she presents some of those ideas to stakeholders.
"It's been deeply rewarding to build an amazing team that I love coming to work with every day. Together we've been able to create and try new formats, sign new talent and forge new partnerships that have allowed us to reach today's kids and families in new ways. And we're just getting started."
Advice on embracing change: My advice on embracing change would be to lean on your best assets—your colleagues—to find new ways of collaborating and doing things. Embracing change isn't easy, but you don't have to go through it alone. Take risks, keep creating, keep learning and be persistent.