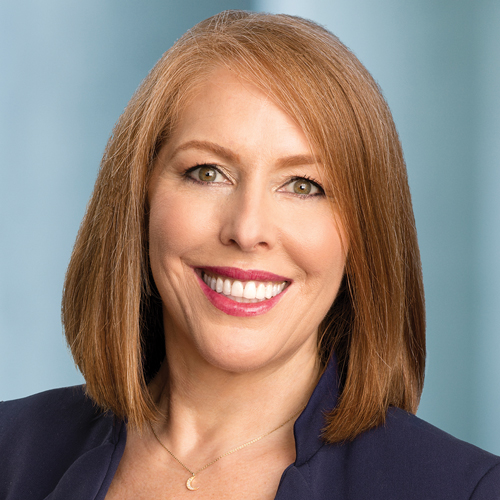 Howell continues elevating Hallmark Media's reputation and influence with the brand's "Make Her Mark" initiative—dedicated to creating opportunities for women aspiring to become filmmakers—and is engaging more African American viewers with new Mahogany-branded content. A mentor to young women, Howell is also actively involved with industry organizations like the Alliance of Women in Media and NCTA.
"I love the Gracie Awards by the Alliance for Women in Media Foundation. As a member of the board for many, many years and co-chair of the annual gala, it is beyond fulfilling to identify and recognize the incredible work to create content that's by, for and about women… some of the most impactful, important storytelling, by some of the best storytellers, I have seen in my career."
What fork in your career had the most impact? Within the span of a year, I lost my younger brother to cancer and lost my job. Both were devastating, never mind the one-two punch. Instead of jumping right back in and doing what I could do with my eyes closed, I went back to school for a year and earned my certification as an executive coach while teaming up with a former colleague at Discovery to launch and operate a PR and training business we ran for six years together before I returned to Hallmark. I gained more in personal and professional growth in that time than any other, proving to myself that I had all that I needed to stand on my own two feet.
Favorite hobby: I love, love, love to decorate and prettify all my surroundings.